What You Need to Know About Emotional Intelligence
In the workplace, the focus has moved from IQ to EQ over the past number of years. Emotional intelligence has been defined as "the ability to identify and manage your own emotions and the emotions of others." Many psychologists have outlined that EQ includes having these three skills:
Related: 15 Daily Routines That Heighten Emotional Intelligence
The ability to utilize emotions and apply them to tasks, such as thinking and problem solving.
Emotional awareness includes the ability to recognize your own emotions and those of others.
The ability to manage emotions includes the ability to control your own emotions as well as the ability to cheer up or calm down another person.
Being emotionally aware is important in all parts of your life. The more compassionate and considerate you are, the stronger your relationships will be. A recent study revealed that emotional intelligence is responsible for 58 percent of your job performance. It also detailed that those with high levels of emotional intelligence make, on average, $29,000 more per year than those with a low EQ.
Check out this infographic that teaches us all about emotional intelligence and the role it plays in our lives, plus tips on how we can advance our own EQ.
SOURCE: DAVITTCORPORATEPARTNERS.COM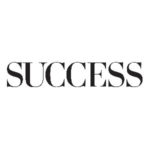 SUCCESS is your guide for personal and professional development through inspiration, motivation and training.