Top of Mind: 5 Ways to Take Care of Yourself
I find work-life balance through spending time with my family, reading and traveling. I also meditate and exercise every day. Most of all, I recognize there is only so much I can control in this world, so I am able to let other things go.
—Aashish Dalal, co-founder and CEO of ParkWhiz
I like to make sure I have hobbies outside of work and live an active lifestyle. It's easy to work weekends and holidays, or lock myself in the office until the point of burnout. I've found I am a much happier, healthier and successful person when I block out days on the calendar to turn off my cell phone and go do something fun.
—David Johnson, chief operating officer of Fireman's Brew
I like to make sure that I take the time to work out. It doesn't even have to be inside a gym; taking the time to exercise daily is a great physical and emotional release. As a result, I'm usually mentally sharper throughout the day.
—Chris Quiocho, managing partner of Indy Asset Exchange
For emotional health, I take time off from electronic devices. I try to do a whole day each week and at least two hours a day. I also spend time in nature to wander around and explore. A change of scenery really does me good.
—Jessica Richman, CEO of uBiome
I am a firm believer that taking time to refresh and rejuvenate personally positively impacts work performance. I make it a priority to schedule time for that, which includes yoga, meditation, rock climbing, exercise classes, hiking and time in the mountains, as well as good doses of laughter with friends and family.
—Ramonna Robinson, president of Ground Floor Media
Don't get stuck in an unhealthy daily grind. Find out 13 more ways to take care of yourself every day.
This article appears in the January 2016 issue of SUCCESS magazine.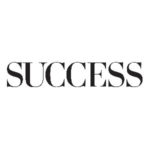 SUCCESS is your guide for personal and professional development through inspiration, motivation and training.