Tom Corley On Keystone Habits of the Rich

SUBSCRIBE on iTunes or your favorite podcatcher app so you don't miss an episode!
Tom Corley understands the difference between being wealthy and poor. When he was 9, his family went from being multimillionaires to flat broke in just one night. The experience drove him to observe and document the habits of the well-off compared with those living in poverty. His findings came together in a best-selling book, Rich Habits: The Daily Success Habits of Wealthy Individuals. Joining former SUCCESS magazine publisher Darren Hardy, Corley expounds on those habits in this enlightening interview.
This interview appears on the SUCCESS Talks Collection, available in the November 2014 edition of SUCCESS magazine.
Favorite quote:
"Wealth is really a two-step process: it's making it and keeping it."
—Tom Corley
You might also like…
SUCCESS Talks, the popular audio program included every month in SUCCESS magazine, is now available as a weekly podcast. We feature fascinating interviews with prominent business, creative and thought leaders such as Tony Robbins, Richard Branson, Tim Ferriss and Barbara Corcoran, and include key takeaways designed to help you put information into action.
Catch up on all individual episodes at SUCCESS.com/SUCCESSTalks or download the monthly SUCCESS Talks Collection with your magazine subscription.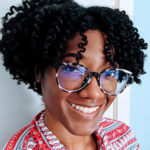 Lydia Sweatt is a freelance writer, bookworm, and bass guitar enthusiast. When she goes outside, a bicycle goes with her.