Time Is Money: What Is 1 Hour Really Worth to You?
You just moved into a new house and think it'll be a fun bonding experience to paint the kitchen with your significant other. But after the hours you spend selecting color samples, buying paint and finding the perfect brush—not to mention the petty arguments and ruined clothes that will most likely ensue—you realize the $30-an-hour painter might have been a better choice.
Luckily there's now a way to calculate what your spare time is worth—and unlike other similar tools, it accounts for more than just salary. By answering a handful of interactive questions (such as how many free hours a day you have, how long you'd be willing to wait in line for a $100 gift card and how much overtime pay you'd require to work a major holiday), you can figure out exactly when to get your hands dirty and when it's best to leave it to the professionals.
After all, the old adage is true: Time is money and money is time. Visit the Norwegian site to figure out your time's worth. (Warning: Your answer may shock you—mine did.)
Related: 5 Qualities of People Who Use Time Wisely
This article appears in the April 2016 issue of SUCCESS magazine.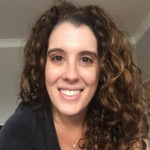 Jamie Friedlander is a freelance writer based in Chicago and the former features editor of SUCCESS magazine. Her work has been published in The Cut, VICE, Inc., The Chicago Tribune and Business Insider, among other publications. When she's not writing, she can usually be found drinking matcha tea into excess, traveling somewhere new with her husband or surfing Etsy late into the night.