The Star of 'Million Dollar Listing Miami' on Working Smarter, Not Harder
Chris Leavitt is one of the top brokers at Douglas Elliman, the largest real estate company on the East Coast, and star of Million Dollar Listing Miami on Bravo. Now with nearly 20 years in luxury real estate, Leavitt consistently proves to be an exemplary broker and boasts an impressive record of success in both the South Florida and New York City markets. In 2013 alone, he sold in excess of $120 million in real estate. He represented the sale of a triplex penthouse in Miami Beach, which sold for $34 million—the largest condominium sale in the history of Florida.
This record sale is one of the many milestones in Leavitt's career, but he's not ready to rest on his laurels just yet. He continues to look for ways to bring his brand of East Coast sophistication to the booming South Florida market.
SUCCESS caught up with Leavitt to learn about his success in luxury real estate and how he learned to "work smarter."
Q: How did you become fascinated with real estate, and what was responsible for launching your career?
A: My family definitely influenced my fascination with real estate. As a teenager growing up in Boston, I became interested when helping my parents select and purchase investment properties in Boston, New York City and Palm Beach. I learned a lot as I watched the properties grow in value. My dad was a really smart guy. He owned a computer company and bought real estate with his earnings. I was always in the car with him, asking questions, listening and learning.
When we decided to upgrade to a larger home and my dad was fed up with the broker, I asked my dad to let me try. I successfully negotiated the deal and was about 15 at the time.
Q: That's pretty impressive. Was that the beginning of how you learned to work smart?
A: That's part of it.I was fortunate in that I went to a high school that encouraged me to pursue my dreams. During my senior project (an internship, really), we were allowed a lot of leeway. Some of my classmates interned with doctors and lawyers, but I decided to go out to Palm Beach and work with the No. 1 broker there. I trailed him for six straight weeks. He taught me the art of "working smart." You really cannot go to college for that. I truly admired him, even wanted to be him. This guy played tennis and golf and worked just three hours a day. He was a master at navigating his day and taught me that many hours in a day are really just wasted because they're spent doing frivolous stuff. This was a pinnacle time for me.
Q: You've leveraged your smarts in everything you do, including your Bravo show. How has the show impacted your business?
A: The show has increased my business tremendously. It's prompted a lot of blind sales calls locally, nationally and internationally. People even call and ask me to work their listings. They'll say, "I like how you do it" or "I like that fact that you're a gentleman and elegant about this or that." They will go as far as citing specific scenes from episodes. Usually when you are working with new clients you have to prove yourself, but people get a sense about me from the show and decide they want to work with me. It's really been great.
Q: Speaking of successes, one of the most impressive feats of your career happened in March 2013, when you sold that triplex penthouse in Miami Beach for $34 million. How were you able to accomplish that?
A: It was actually one of the most effortless sales I have ever done. I focus on developing relationships. I knew the buyers. That comes from years of networking and keeping in touch with your clients. You don't have to die in the rigors of the sale—just focus on matching the right buyer with the right property. This transaction actually reminds me of the top broker in Palm Beach that I mentioned earlier. He would never advertise. He was so socially connected. His sales just meshed because of his social network. That's why I was able to do it.
Q: Relationships are really important to good business, but looking good is, too. You, sir, have an incredibly keen sense of business style. How important is "looking the part to get the role"?
A: To me, looking the part is about having the full package. You need every slot filled. You have to be able to enhance your credibility with a polished appearance. That's how you break barriers to get key clients. I deal with a variety of stylish professionals, so I dress in different ways based on my clientele, so I can build rapport. Above all else, I believe it's best to look well-rested and fresh. Looking great is simply the icing on the cake. People respond better when you are well groomed and professionally appealing.
Q: What is the most important leadership lesson you've learned over the course of your career?
A: The one lesson that stands out is that you lead by example: You bring other people up and show them the way. At this point in my career, I am really focused on giving back. I am always happy to answer questions and help new agents learn the ropes.
Q: You have more than 20 years of experience in a niche market. To get to the top, you really have to perform at the highest level. How have you remained a major player in the game and kept the competition at bay?
A: I have taken a very holistic approach to success. I've harnessed lessons learned early in my career and continued to hone them. I've always been a gentleman, very diplomatic. I've maintained my reputation and composure. I have also focused on my health: mentally, emotionally and physically. I value relationships and have worked hard to maintain them. These factors have catapulted my success. Whatever the competition is doing, it's unlikely they're embracing all these principles.
Q: Chris, you've had an enormously successful career. You've broken records, become a celebrity, landed dream clients and made a ton of money. What's on the horizon for 2015 and beyond?
A: I plan on building on what I have created thus far. I'd like to increase my visibility by doing more television and making more appearances. I love what I do! I definitely don't plan on changing careers. I just want to do bigger and better deals. I want to break my own records. I want to expand what's possible in terms of my success.
Q: Entrepreneurs are always looking for a way to decompress and come back refreshed.Is it true that you take 16 baths per week? I mean… that's more than two per day! How does that time help you decompress and come back refreshed?
A: I do. I like to be "fresh as a daisy." Roughly that means I take about 2.25 baths a day. I enjoy a bath every morning to get into balance, reflect and tackle the day. And I always take one at night before getting into bed. Additionally, right before an event, I like to be fresh so I'll take another. With baths, you're giving yourself a reward. A shower shortchanges all that. In a bath, you can incorporate beauty routines that simply don't work in the shower, like moisturizing beads, oils and masks. I really love my skin to be soft, fresh and emollient.
Are you passionate about your career? Take our test to discover your priorities for a fulfilling, successful life.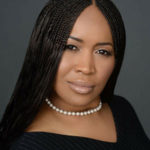 A leading authority on leadership development and organizational performance management, Karima brings more than 25 years of comprehensive, blue chip experience in law, business and academia to every client engagement. A shrewd advisor to distinguished organizations from DC to Dubai, her expert insights help clients to successfully navigate today's ever-changing and competitive global business environment. Karima is the author of the internationally acclaimed and 2019 NAACP Image Award nominated leadership guidebook, Poised For Excellence: Fundamental Principles of Effective Leadership in the Boardroom and Beyond (Palgrave Macmillan), which launched at the United States Military Academy at West Point. As an extension of her work, she speaks regularly both nationally and internationally in her areas of expertise and serves in an advisory capacity on select corporate boards.