SUCCESS Foundation: Island Time
Three schools in Trinidad and Tobago started using the SUCCESS for Teens personal-development curriculum by the SUCCESS Foundation last October after being introduced by Toronto-based entrepreneur Suzette Ramdhanie.
"It provides a platform of creative expression for the students," she says. "It strategically guides them to ignite their individual faith in themselves, overcome conditioned fears, and consistently take courageous action by executing their will to win."
Related: 6 Ways to Act on Your Ambition
Ramdhanie says the principals report a 90 percent participation rate. In particular, Chapter 8 ("Make Your Dreams Come True") of the curriculum's cornerstone book, SUCCESS for Teens: Real Teens Talk about Using the Slight Edge, has been a big hit at St. Augustine Girls' High School in Trinidad and Tobago.
"It explores the behavioral psychology of attaining wealth, health, relationships and your footprint on the world, which is what these students at that age are beginning to think about," she says.
As part of the program, students created "mental maps" of their goals for the next five years and planned the steps needed to achieve them. Many shared their maps on social media with friends and family, Ramdhanie says.
Related: 10 Steps to Achieve Any Goal
One student, 13-year-old Makhaya Valley, felt motivated to pursue a traditionally male-dominated career: "The SUCCESS for Teens program inspired my heart to believe that I can be an auto mechanic if I take the right steps to make it happen," Makhaya says.
In 2014 Ramdhanie was introduced to the curriculum through a member of the SUCCESS Foundation Advisory Board (The SUCCESS Foundation donates hard copies of the book to qualifying public schools, churches and nonprofit youth-development programs; SUCCESSFoundation.org offers free downloads of the book and facilitator's guide to everyone.)
Immediately drawn to the text, Ramdhanie internalized its lessons and applied them to her own life: "I experienced immediate breakthroughs in my relationships at work, in my own family with my nieces and nephew and also in my church community," she says. Ramdhanie worked in the banking industry for seven years, but her part-time gig allows her the opportunity to flex her entrepreneurial muscles. It also led her to influence the lives of teens in the West Indies.
Now, Ramdhanie, a self-described brand ambassador of the SUCCESS Foundation, is working with the Toronto District School Board and the Peel District School Board to spread the SUCCESS for Teens message to Ontario youth as well.
Related: 6 Essential Habits for Getting the Career You Want
To request books, learn about the program, share your story about it or make a contribution, visit SUCCESSFoundation.org. Leaders, participants and donors can request a profile in SUCCESS by emailing info@SUCCESSFoundation.org.
This article originally appeared in the June 2016 issue of SUCCESS magazine.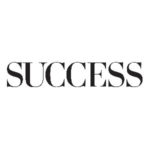 Chelsea Greenwood has been contributing to print and online publications as an editor and writer for more than 10 years. A University of Florida graduate, she is the editor of a lifestyle magazine in South Florida.