SUCCESS editors and writer Sara Vigneri relied on the following sources in ranking 105 American cities' happiness:
• Centers for Disease Control and Prevention's Behavioral Risk Factor Surveillance Survey.
• The World Database of Happiness.
• The Gallup Well-Being Survey.
• Gini Index of Income Inequality, Bureau of Economic Analysis, Census Bureau.
• Corporation for National and Community Service.
• FBI Uniform Crime Report.
• Bureau of Labor Statistics.
• Texas Transportation Institute.
• American Religious Identification Survey.
• Journal of Human Genetics.
• Who's Your City by Richard Florida, page 54.
• Journal of Personality and Social Psychology, 2002, Vol. 83, No. 3, 767–781. "Personality and Happiness: A National Level Analysis."
• ArlingtonVa.us/departments/ParksRecreation/FAQ.aspx.
• VisitSiouxFalls.com/visitors/about-sioux-falls/transportation/.
• CityofStamford.org/content/36/106/default.aspx.
• money.cnn.com/2012/01/18/news/economy/Detroit_bankruptcy/index.htm.
• Health Promotion International, November 2009, 24 Supplement 1:i45-i55. "Community Participation and Empowerment in Healthy Cities."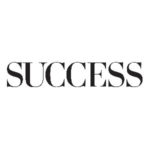 SUCCESS is your guide for personal and professional development through inspiration, motivation and training.