Recipe: Maca Magic Protein Bars
Ingredients:
1/4 cup coconut oil
2/3 cup pitted dates
1/4 cup flax meal
1 teaspoon maca powder
1 tablespoon organic, grade B maple syrup
2 drops vanilla extract
2/3 cup raw walnuts
1 tablespoon hemp seeds
1 teaspoon raw cacao nibs
1 tablespoon chia seeds
1/4 cup dried blueberries
1/4 cup sunflower seeds
Related: 9 Easy Ways to Naturally Increase Your Energy
Preparation:
Blend coconut oil, dates, flax meal, maca powder, maple syrup, vanilla extract and walnuts until smooth. Then place dough in a bowl. Add hemp seeds, cacao nibs, chia seeds, dried blueberries and sunflower seeds and knead thoroughly with hands.
Press into an 8-inch square baking pan and place in the freezer for 30 minutes.
Slice into nine equal-sized squares and store in the fridge if not eating immediately.
250 calories per square
Related: Recipe: Morgan's Veggie Patties
This recipe came from Jillian Michaels' personal training app. You can get the app by going here: www.jillianmichaels.com/app​
Photo by Don Flood
This article originally appeared in the October 2017 issue of SUCCESS magazine.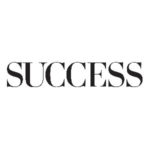 SUCCESS is your guide for personal and professional development through inspiration, motivation and training.