Overcoming Adversity with Tim Sanders
Today, Tim Sanders enjoys the life of a highly successful businessman and best-selling author, worlds away from the hardships of his youth. Listen to Tim describe the day that he learned the only way to get over adversity is to give your way out of it.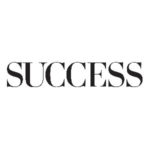 SUCCESS is your guide for personal and professional development through inspiration, motivation and training.