More from the Music Master
Music legend Quincy Jones shares his 75-year knowledge in his books The Complete Quincy Jones: My Journey and Passions and Quincy Jones: 60 Years of American Music. Here he shares some of his inspiring lessons:
"Imagine what a harmonious world it could be if every single person, both young and old, shared a little of what he is good at doing."
"Study history. It's easier to know where you are going if you know where you came from."
"Peace is possible around the world, and children are the answer."
"Success is sweetest if pursued over a lifetime. Don't limit yourself to one area of expertise; expand, grow, explore!"
"Be devoted and diligent to your passion."
"Emotion may give purpose to your dreams, but education provides the tools to make them reality."
"Develop a core skill and then study all aspects of it."
"Learn by listening; experts and role models can teach us so much if we take time to listen, observe and be open to new ideas."
"Let obstacles become your inspiration. Train yourself to see barriers as exciting challenges. The harder the problem, the more rewarding the achievement."
"Surround yourself with creativity. Like an orchestra, businesses should collect and coordinate individual talents. Put these talents together and experience the beautiful harmony."
"Do well — and do good. The better you've done for yourself, the more you can do for others, whether it's with your dollars, time, inspiration or influence."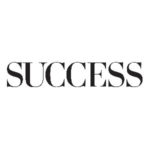 SUCCESS is your guide for personal and professional development through inspiration, motivation and training.