Mark Sanborn on Overcoming Fear
Mark Sanborn, author of the new book Up, Down, or Sideways,  knows first-hand the anxiety of taking on the unexpected challenges that life throws at you. In this interview, Mark teaches us how to overcome the fear inside so that we can keep moving forward.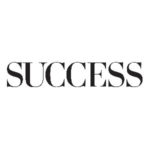 SUCCESS is your guide for personal and professional development through inspiration, motivation and training.