Mari Smith Defines Relationship Marketing
Social media expert Mari Smith explains to SUCCESS Magazine publisher Darren Hardy, her definition of relationship marketing and why relationships should come first and business second. Read more from Mari Smith in the May 2011 issue of SUCCESS Magazine.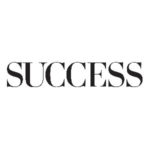 SUCCESS is your guide for personal and professional development through inspiration, motivation and training.