Jim Loehr On Being Your Best Self

SUBSCRIBE on iTunes or your favorite podcatcher app so you don't miss an episode!
Your productivity depends on many things, says Jim Loehr, Ed.D., whose groundbreaking science-based energy management training system has achieved worldwide recognition. Loehr, co-founder of the Human Performance Institute in Orlando, also has authored 16 books, including his most recent, The Only Way to Win. In this SUCCESS Talk, he shares what it takes for all of us to be our most productive selves.
This interview appears on the SUCCESS Talks Collection, available in the April 2014 edition of SUCCESS magazine.
Favorite quote:
You really wanna be able to say, 'I was here and I really enjoyed as much of that life as I possibly could.' And so when you begin to look inwardly and you say, 'Ya know whatever I'm doing is not giving me the fulfillment'….We need to stop and say, 'Wait a minute. Maybe I'm wiring this up improperly.' "
—Jim Loehr
You might also like…
SUCCESS Talks, the popular audio program included every month in SUCCESS magazine, is now available as a weekly podcast. We feature fascinating interviews with prominent business, creative and thought leaders such as Tony Robbins, Richard Branson, Tim Ferriss and Barbara Corcoran, and include key takeaways designed to help you put information into action.
Catch up on all individual episodes at SUCCESS.com/SUCCESSTalks or download the monthly SUCCESS Talks Collection with your magazine subscription.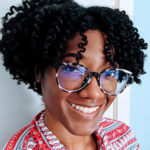 Lydia Sweatt is a freelance writer, bookworm, and bass guitar enthusiast. When she goes outside, a bicycle goes with her.