Infographic: Where Has All the Money Gone?
When it comes to money, it's hard to find the right balance of self-control. Americans spend an average of $50,000 a year, most of that going toward housing and transportation expenses. The rest of it, however, is easily wasted on things we don't need—and most of the time we don't even notice.
Do you catch yourself making mistakes with money? This infographic, developed by NowSourcing, shows you where you could potentially be wasting your money. It illustrates tips and tricks on how to regain control of your funds.
So, where has all the money gone? Check out the infographic for a list of said financial pitfalls and what to do to avoid them.

Source: MoneyChoice.org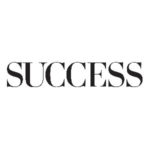 SUCCESS is your guide for personal and professional development through inspiration, motivation and training.