In Brief: Teen Volunteer Scholarship Opens
Know a teen volunteer who deserves to be recognized? The Prudential Spirit of Community Awards is accepting nominations for public and private school students 5th grade to 12th grade.
Prudential's 102 state honorees–two students from each state–are selected based on personal initiative, creativity, effort, impact and personal growth. They receive a $1,000 scholarship, an engraved silver medallion and an all-expense-paid trip to Washington, D.C., where they compete to be named one of 10 national honorees.
National honorees receive additional $5,000 awards, gold medallions, crystal trophies and $5,000 grants from The Prudential Foundation for the nonprofit of the student's choice.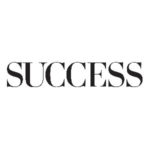 SUCCESS is your guide for personal and professional development through inspiration, motivation and training.