We live in a culture that promotes constant rewards; often those that are counterproductive. Reward yourself for sticking to a diet with a juicy hamburger! Paid off your debt? Treat yourself to an expensive pair of new shoes! But effectively rewarding yourself is far more complicated than you might assume. Highly driven people often fail to pause and effectively acknowledge a job well done, especially smaller successes that are required on the road toward a big goal. Burnout, compromised personal life and health, and lost perspective can result.
Related: The 5 Best Ways to Motivate Yourself
Harvard University researcher Teresa Amabile found that progress is actually the greatest motivator. That means achieving a lot in a day is actually a greater motivator than a fancy meal or tropical vacation. To maximize this motivation, find ways to recognize and celebrate your progress:
Break down your current goal and process it into tiny steps. Make note when each of these is accomplished—not just the giant end game, which might be months or years away.
Bake failure into your rewards system. Real achievement requires risk and failure, and learning from mistakes. Instead of focusing solely on what goes right, like landing a new deal, focus on goals reached, such as the number of proposals sent out or pitching a dream potential client you might have been too timid to approach.
Make rewards healthy. A drunken night out as a reward for beating your sales goal has lots of negative baggage attached to it, compared with spending time with an old friend or investing in an education course, a fitness class or in beautifying your home.
Involve loved ones. Invite your family, friends and colleagues to join you in your celebrations, even if it is a small gesture, such as asking your partner to join you on a hike to celebrate accomplishing an arduous to-do list.
Related: 13 Undeniable Ways to Get Sh*t Done
Achieving a lot in a day is actually a greater motivator than a fancy meal or tropical vacation.
Marvin Beckmann
20; owner of ecommerce stores and ecommerce consultant; Austin, Texas
I have a common entrepreneur problem in that I have very big goals, and I often cannot clearly see when I have achieved smaller accomplishments that deserve recognition. I find it very difficult to take a break until I reach my big goals. Some time ago I started feeling depressed. My work was not fun to me anymore. So I developed a reward system. First I divided my final goal into smaller goals like a step-by-step formula. Of the smaller goals, some were still pretty big, so I divided them again into even smaller goals. For every goal I accomplished, I decided to reward myself with things such as eating outdoors; spending time with my girlfriend, family or friends; playing video games; or taking a day off work. I became happier and more motivated again. A very nice side effect was that I started becoming more effective again at work, too. Soon I accomplished things faster than before.
Tom Scarda
53; franchise consultant; Wantagh, New York
When I get a commission, I put 10 percent toward training such as attending seminars. I allocate another 10 percent to frivolous purchases like a nice shirt or sunglasses. Whatever my next frivolous goal or purchase is, there's a picture of it on my desk. Sometimes I'll combine the two allocations. For example, when I'm at a seminar in La Jolla, California, I'll stay a few extra days and enjoy San Diego, especially when it's winter in New York. Just two weeks ago, I booked a trip to Galley Bay in Antigua. A photo of that island was on my desk for a very long time. In September, I'll attend a seminar in Santa Barbara, California, and I'll stay three extra days out there. The little pictures keep me focused on a goal.
Tiffany Moret
41, real estate agent with @Properties; Chicago
For years I never took a vacation or prioritized taking care of myself. Being self-employed and in a business that requires I serve clients seven days per week, I was always sucked into the guilt and pressure of working all of the time. I learned that never taking a break leads to anxiety. Now I focus on rewarding myself for working hard and reaching goals, and ironically, taking vacations and breaks has led to more success. I recently took a five-day vacation on the Mississippi River with family. Being out of cellphone range initially made me nervous that clients would get my vacation message and go to another agent. But clients relate to me more when I show them my humanity—like the need for a vacation. When I was finally able to check my email and phone, there were messages from three new clients ready to start working together, and none of them were put off by waiting a few days. The more comfortable I have gotten with rewarding myself with breaks, there is always a correlating surge of business. There is a spiritual element of this: You take care of yourself, the universe takes care of you.
Related: 9 Things to Do When You're Feeling Burned Out
This article originally appeared in the November 2017 issue of SUCCESS magazine.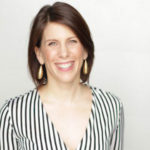 Emma Johnson is a business journalist, gender-equality activist, and founder of the world's largest community of single moms, WealthySingleMommy.com. Emma and her best-selling book, The Kickass Single Mom, and her organization, Moms for Shared Parenting, have been featured in hundreds of national and international media outlets.