How to Ensure That You Are Constantly Improving
I think the way I learn the most is through my mistakes. I am constantly watching game film, looking for ways to improve. I also love hearing the challenges and triumphs of my teammates and friends. Hearing others' stories oftentimes helps me to avoid difficult situations but more importantly motivates me to set goals for myself.
—Chris Harris, Jr., Denver Broncos cornerback
I'm a lifelong reader. My home base and work base are in two different parts of the state, so I have a 3.5 hour drive every Friday afternoon and Monday morning, which means I listen to at least one Audible book in the car a week. I listen to non-fiction and enjoy books about self-made people.
—Terry Wheatley, president of Vintage Wine Estates
I am not a believer in human perfection, and thankfully no longer chase it, but I do believe in consciously creating and living a more authentic life filled with love and vitality.
—Janie Hoffman, founder and CEO of Mamma Chia
Related: How to Improve Your Life in 8 Steps
This article originally appeared in the Winter 2018 issue of SUCCESS magazine.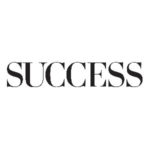 SUCCESS is your guide for personal and professional development through inspiration, motivation and training.