How to Become the Leader You Need to Be
No two generations are alike. With completely different shared experience, worldview and education standards, it's hard to find a common denominator. But in business, one factor will always be necessary: leadership.
We are faced with a unique problem. As the baby boomers exit the workforce and begin their retirement, replacements are stepping in. Millennials are turning up ready to take their positions in management, but leadership doesn't come easy and organizations could suffer as a result.
Related: The 5 Traits of Great Future Leaders
This infographic offers insight into what it takes to be the leaders we desperately need.
SOURCE: GENESA LEADERSHIP INSTITUTE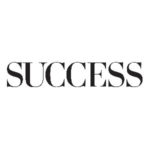 SUCCESS is your guide for personal and professional development through inspiration, motivation and training.