How to Become an Expert (With a Capital E)
Experts are the red hammer in the haystack. They provide insight; they cut through the noise and help transform the bottom line for businesses who seek their expertise.
However, the term expert is thrown around a lot. How does the Harvard Business Review define it? They refer to an expert's skill set as "deep smarts" and notes that "deeply smart people are unique—a product of their particular mindset, education and experience." This je ne sais quoi factor inspires trust and informs our decision to let those who know more and better to take the lead.
How do you develop "deep smarts" to become part of the expert equation? Your desire to achieve greater impact and deliver superior value is the first step. Of course there's no magic formula, but there are fundamental ingredients that can dramatically increase your chances. Here are five steps to successfully position yourself as an expert:
1. Become an expert.
Overstating the obvious? Hardly. This step is the foundation for developing your expert profile. Until you obtain fundamental knowledge and experience in your focus area, your opinion will have no commercial value. Your "deep smarts" should be a compelling reflection of your academic credentials, relevant experience and mindset, which includes a diverse composition of soft skills.
When formulating your expert bio, be sure to capture key global experience(s), even those outside of your current industry. You'd be shocked at how frequently corporate executives–turned-entrepreneurs have omitted valuable biographical information thinking that it was irrelevant. Get some help from a branding professional or copywriter who can assure that you present the very best version of yourself.
2. Build a polished and powerful professional brand.
We've all heard the phrase, "Your reputation precedes you." Well, it does—whether you like it or not. Your brand is your calling card and tells a critical story about who you are and how others perceive you. Building a solid expert reputation is like a monument; it takes significant time to develop. Tarnishing it, however, is a much swifter process. Because experts are expected to have premium brands, you must carefully consider the architecture of your own.
With that in mind, strive to be an ambassador of excellence. Establish a polished professional presence, both on and offline. Create a network of top-notch professionals who can offer expert advice and pull your projects forward at the highest level. And, finally, remember that relationships really do matter; they are the currency of good business. If you fail to nurture them with integrity, your brand will reflect it.
3. Write in your area of expertise.
Writing is an ideal way to convey expertise and build an impressive portfolio of work. Put some editorial skin in the game and consider penning a book, contributing to a major media outlet or writing your own blog.
Establishing credibility is the cornerstone of expert positioning. Skilled writing accomplishes this and provides entrée into the world of expert citations (i.e. being referenced by industry professionals, peers and admirers of your work). Leverage this tool generously! It will escalate your capacity to broadcast insight and increase your editorial footprint.
4. Speak!
Speaking is a powerful way to establish immediate credibility, gain visibility and educate your target audience. Seek out opportunities to leverage your expertise in a keynote, breakout session or workshop.
Initially, expect to speak for free. However, as you develop greater skill and experience, expect to receive compensation gradually for your talks.
5. Leverage social media.
Social media allows you to connect to the world around you instantly. It's a great way to gain visibility, build brand loyalty and consistently engage your audience with high-quality content.
Remember to keep your personal and business accounts separate, including related content.
Let's be clear. Establishing yourself as an expert requires work. There are no quick fixes or overnight successes. But, with persistence and an unwavering commitment to excellence, you can do it.
Go for it!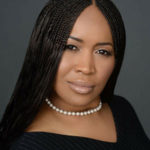 A leading authority on leadership development and organizational performance management, Karima Mariama-Arthur brings more than 25 years of comprehensive, blue chip experience in law, business and academia to every client engagement. A shrewd advisor to distinguished organizations from DC to Dubai, her expert insights help clients to successfully navigate today's ever-changing and competitive global business environment. Karima is the author of the internationally acclaimed and 2019 NAACP Image Award nominated leadership guidebook, Poised For Excellence: Fundamental Principles of Effective Leadership in the Boardroom and Beyond (Palgrave Macmillan), which launched at the United States Military Academy at West Point. As an extension of her work, she speaks regularly both nationally and internationally in her areas of expertise and serves in an advisory capacity on select corporate boards.