How Surprise Ride Survived Shark Tank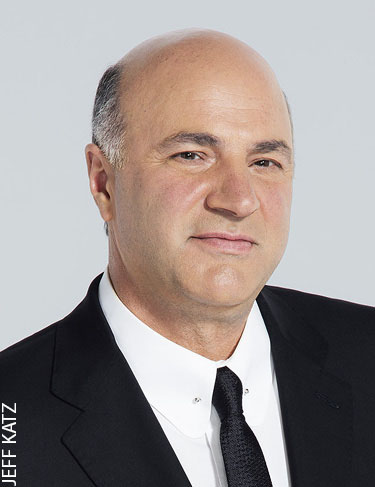 Investor: Kevin O'Leary
Shark Tank Appearance: Nov. 15, 2013; Beyond the Tank, Feb. 4, 2016
Deal: $50,000 for 6 percent royalty until he made $150,000 and 2 ½ percent equity
Results: Sales increased from $18,000 to $3 million.
Donna and Rosy Khalife got the surprise of their lives on Feb. 4, 2016.
It had been more than two years since the sisters appeared on Shark Tank, the Emmy Awards-winning ABC business-reality series, seeking $110,000 in exchange for 10 percent equity in their young company, Surprise Ride, an activity kit subscription service for kids. Robert Herjavec was willing to pony up the cash, but he wanted 25 percent ownership—terms that he said were nonnegotiable. The sisters surveyed the other Sharks for their interest. There was none.
When they circled back to Herjavec, now willing to accept his terms, he was out. They exited the tank, taunted by Kevin O'Leary. "You are going to become legend," he told them. "You came into the Shark Tank, you had a deal, and you didn't close it."
After spending more than 1,000 hours preparing for the show, readying themselves for every possible question a Shark could ask, the sisters say they were happy the Sharks loved their product but disappointed when they left.
"This was a once-in-a-lifetime opportunity," Donna says. "We were in the Tank for an hour and a half, and when it was all over not only were we left without a deal, we didn't even know if our segment would air after all the hard work."
Related: 12 Empowering Lessons About Failure​
Still, the sisters were determined. Their family had emigrated from Lebanon to the U.S. as war refugees, and they weren't about to give up on the American Dream.
Their pitch made it to air, gaining exposure that helped them exceed their goal of $500,000 in sales in 2014. The following year, they passed the $1 million mark.
Despite his heckling, Mr. Wonderful was paying attention. "I was always interested in Surprise Ride," O'Leary says, adding that he didn't have a problem with the product or the entrepreneurs, but rather the valuation. "I'd been keeping an eye on them since their debut in the Tank. Numbers don't lie, and when I saw theirs I knew I wanted on board." He says he believes their stumble on Shark Tank only gave them more solid footing as resilient entrepreneurs.
"Failure and disappointment are two of the most useful resources for any entrepreneur," O'Leary says. "Being turned down by an investor gives you no choice but to take your business and future into your own hands. Some entrepreneurs might use rejection as an excuse to give up, but the most successful ones will accept the lesson they've been gifted and use their failure as motivation to climb to the top."
Related: 4 Smart Tips for Growing Your Business
When the sisters agreed to be filmed for a February 2016 Beyond the Tank update, they had no idea that O'Leary would be calling and asking whether he could drop by their Washington, D.C., office. "We didn't have time to go over anything," Donna says. "I had flashbacks to being in the Tank, and we weren't going to mess this chance up." When O'Leary made them an admittedly painful take-it-or-leave-it offer, they said yes.
They're glad they did. When O'Leary came on board, Donna and Rosy were fielding offers from several retailers to bring their kits into stores. "Like any entrepreneur, we wanted to make the most of opportunities that came our way," Rosy says. "We were excited and ready to move forward with a number of retailers. But Kevin advised us to start small and go big without getting ahead of ourselves. We were so surprised to hear this from Kevin; we thought if anyone was going to tell us to go all in, it would be him."
"Failure and disappointment are two of the most useful resources for any entrepreneur."
With O'Leary's guidance, Donna and Rosy decided to take O'Leary's advice and chose to launch their retail collection with Michaels, the arts and crafts chain. "We'd grown up going to Michaels," Donna says, "so we knew they shared our vision of getting kids away from their screens and gadgets and engaged with the real world."
Four years after they walked off of the Shark Tank set feeling demoralized, Donna and Rosy now have advice for their fellow entrepreneurs reaching out to potential investors: Don't take rejection personally. "Whenever an investor would turn us down, that was a big hit to our belief in the company," Donna says. "It would make us question whether we were good enough to be successful. But the thing we've learned is that investor decisions often have nothing to do with you or your idea. Maybe an investor doesn't do deals of your size, or he or she doesn't know your industry."
O'Leary, who made an early fortune in educational software, believes Surprise Ride is tapping into a vast market. "The Khalife sisters are powerhouses and their business model is genius," he says. "I anticipate seeing Surprise Ride's sales reach the tens of millions over the next few years."
Related: 5 Steps to Better Business Ideas
This article originally appeared in the February 2018 issue of SUCCESS magazine.