He Was a Ranch Hand and Soap Star before 'Million Dollar Listing New York'
Entrepreneurship is not for the faint of heart. Ryan Serhant, star of Bravo's Emmy Award-nominated Million Dollar Listing New York, worked his way from ranch hand in Steamboat Springs, Colo., to real estate king in Manhattan.
Raised by an investment banker who regularly emphasized the "need to understand hard work and the value of a single dollar," Serhant says that it taught him to develop a winning mindset. "Growing up, I worked as a ranch hand and, among other things, had to pick up sh*t. I quickly realized that if I didn't work my butt off, I was going to end up a professional sh*t-picker-upper [for the rest of my life]." While being a ranch hand wasn't in the cards for him, more hard work was.
Initially Serhant moved to New York to play the role of Evan Walsh on As the World Turns. At the time, he wasn't even thinking about a career in business—after his character was "killed off," though, a friend suggested he pursue real estate.
And so he did. But because he didn't have the necessary connections and lacked formal training, he had to think outside the box. He met his first customer at a local Starbucks. "You look beautiful… and like you need more room," is what he said to the pregnant woman, who, coincidently, was looking for a larger home for her growing family. Not surprisingly, he made the sale.
He's relentless; his work ethic has paid dividends in business. In less than five years, he sold nearly $1 billion in real estate and was ranked as one of the top 20 brokers out of 28,000 in New York City by The Real Deal Magazine.
And while Serhant might be insanely successful now, he didn't get there without a few slip-ups. "I've made some important mistakes during my career, but I have learned equally significant lessons from them"—like how to become a better adviser and broker of people, which he notes is "incredibly important in every industry, but practically indispensable in real estate." Why? "In real estate, you're surrounded by people. The question of how nimbly you navigate human interaction is the key to your success."
The challenge, Serhant says, is that "In business, people often get bogged down with the 'thing' they've created and forget about the people involved. You can't afford to do that…. I make every member of my team take improvisation classes to focus on core competencies such as listening, confidence and openness, because essentially they are always selling themselves." The result has been an exponential increase in deals.
Anyone can be triumphant in real estate—or anywhere else, for that matter—by building a brand that is appealing, personality-driven, unique and strategic. But how? "If you master endurance, improvisation, communication and delegation—if you wake up and do them every day, you have the potential to be successful."
He makes no apologies for his "desire to be the very best." And the fear of wasted potential inspires him. His motto, "Expansion. Always, in all ways," drives him to deliver. "I focus on doing good work every single day. From the moment I wake up, I do everything that I can to garner success."
Now Serhant's in the midst of a cross-country press tour for Noah Baumbach's film, While We're Young—which opened widely April 10. Deemed "the breakout star of the film" by critics, he plays a supporting role opposite Ben Stiller, Adam Driver, Amanda Seyfried and Naomi Watts—adding "movie star" to his list of accomplishments.
And at only 30 years old, he's just getting started. Expansion, always. In all ways, indeed.
Million Dollar Listing New York premieres April 15 at 10/9 p.m. Central Time.
Check out 4 secrets of insanely successful people.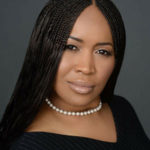 A leading authority on leadership development and organizational performance management, Karima Mariama-Arthur brings more than 25 years of comprehensive, blue chip experience in law, business and academia to every client engagement. A shrewd advisor to distinguished organizations from DC to Dubai, her expert insights help clients to successfully navigate today's ever-changing and competitive global business environment. Karima is the author of the internationally acclaimed and 2019 NAACP Image Award nominated leadership guidebook, Poised For Excellence: Fundamental Principles of Effective Leadership in the Boardroom and Beyond (Palgrave Macmillan), which launched at the United States Military Academy at West Point. As an extension of her work, she speaks regularly both nationally and internationally in her areas of expertise and serves in an advisory capacity on select corporate boards.