Five Reasons Why French Women Don't Get Fat
French women take pleasure in staying thin by eating well, while Americans typically see staying thin and eating as a conflict and obsess over it. French women don't skip meals or substitute slimming shakes for them. Rather, they have two or three courses at lunch and another three (sometimes four) at dinner—and with wine, bien sûr. How do French women do it? Well, that's a story. That's the story. One hint: They eat with their heads, allowing them to leave the table without feeling stuffed or guilty.
Portion control. Learn that less can be more, and discover how you can eat everything in moderation.
Water. Increase your water intake. However much you are having, more can't hurt.
Fool yourself. The trick is to manage and gratify your appetite, while determining how, when and what to eat to reduce it.
Ritual eating. Eat only at the table, only sitting down. Never eat out of cartons. Eat slowly and chew properly.
Move.
Taken from French Women Don't Get Fat by Mireille Guiliano.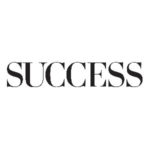 SUCCESS is your guide for personal and professional development through inspiration, motivation and training.