Taxes are one of the most important issues facing small and growing businesses.
IRS.gov— There's a section for businesses getting off the ground that includes a handing checklist and advice on choosing business structure. It's particularly helpful on important topics such as employee taxes and business tax deductions. In addition, it has a list of small business resources with links to other government resources for small businesses.
IRS Small Business/Self-Employed Resources —The IRS Small Business section offers a broad range of products, services and resources to educate and assist small business owners and self-employed professionals.
Social Security Online —This site allows employers to process their W-2s for their employees. The process requires no special software.
Score.org— Get advice from business executives online or find a mentor you can meet in person at one of the nonprofit's 370 offices nationwide.
BusinessFinancing.org—For entrepreneurs and small businesses, this site offers financing guidance with simple and straightforward facts.
NSBA.biz— The National Small Business Association offers memberships that include access to educational opportunities, networking events and a community of more than 150,000 small businesses.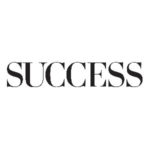 SUCCESS is your guide for personal and professional development through inspiration, motivation and training.