Dr. Phil and Robin McGraw's Tips for Holiday Bliss
(1)"I make a point to have everything planned
that we're going to do for the holidays in
November, before we ever start," Robin says.
"And once we sit down to Thanksgiving dinner,
the decorating is done, the planning is done,
and it just allows us to truly enjoy the month."
(2)"I think people try to do too much," Phil says.
"First, they have unrealistic expectations. We all
have this time-sealed memory of Christmas; we
remember it like it was a Christmas card, with
frost on the window, Budweiser sleigh going
by with the Clydesdales and all of that, and we
forgot that uncle Harry showed up and he was
drunk and knocked the tree over."
(3)"Don't plan a 24-hour drive to see this family
and a 13-hour drive to see this one. And the kids
are living in the backseat, fussing and fighting.
Don't do it to yourself. Focus on your family of
origin. Be with others if you can, but focus on
your family of origin," Phil says.
(4)"We always wanted the kids to know it wasn't
just about the holiday, but it was about family,"
Robin says. "So I always made it a habit to never
put a gift under the tree until Christmas Eve
because I didn't want them to come in every day
and see if I added any gifts. I just didn't want it to
be all about the gifts."
(5)"Particularly this year, we're in a difficult
economy, and parents aren't going to be able to
do what they've done in years past," Phil says.
"It's a teachable moment in these kids' lives. Kids
need to understand that every Christmas doesn't
have to be bigger than the last Christmas. And
it's important to let the children know this is not
something we are doing to you; it's something
that we're all doing together. Let's focus on things
that are more meaningful."
Robin Shares about Her Special Tradition
If there's anything better than
giving, it's giving anonymously
and leaving people surprises!
When we lived in Wichita Falls
[Texas], Phillip had an office in
town. There was an alleyway
behind the building where he
parked. Every day when he went
in to work, there was a woman
playing with a little boy out in
the alley. They'd scurry away
when the cars rolled in. One
day as Christmas was drawing
close, Phillip stopped the young
boy and asked him when he was
going to put up his Christmas
tree. The boy explained that his
mom couldn't afford one and
that they weren't going to put
one up this year.
Then Phillip asked, "What
do you want for Christmas this
year?" He had no answer.
So we arranged to send the
boy and his aunt and mother
out for pizza one day. While they
were away, we got to work!
We set up a tree, decorated it,
put up flashing twinkle lights,
and left all kinds of goodies for
the aunt and mother. Then we
picked up a bunch of Dallas
Cowboys memorabilia for the
boy and left a ham on the
table. We rushed out to wait for
their return. We could see the
Christmas lights from Phillip's
office; we were so excited! As
they walked up, the little boy
started yelling, "Mommy, look
at the lights! The lights!" The
excitement was thrilling. Making
a difference in a stranger's life
is fulfilling in a way that touches
your soul. The core of our joy
is always about the children.
Anytime you can touch the
life of a child, you take part in
changing the world.
I know how tight money
can be, especially around the
holidays, but sacrificing to help
others will pay off big rewards
of inner gratification. One thing I
suggest is for families to "adopt"
another family for Christmas.
You can do this through the
Salvation Army's Angel Tree
program, or even through your
local social services. Pick a
family similar to your own and
get your kids involved. For
example, if you have a boy and
a girl, maybe adopt a family
with a boy and girl. Involve the
kids in the shopping and let
them help pick out gifts for the
family. This involvement makes
the experience really personal
for them. Adopting a family is
one Christmas tradition that will
never get old.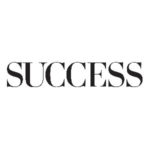 SUCCESS is your guide for personal and professional development through inspiration, motivation and training.