Dr. Oz's 5-Step Morning Routine
Mehmet Oz has a schedule that's packed full to the brim. Although he meditates and exercises when he can, he rarely has enough time for these pursuits. That's why he always makes sure the first hour of his day is protected by a strict routine.
Yoga and Stretching: 7 minutes, first thing after getting out of bed.

Shower and Shave


Breakfast: Yogurt with blueberries or oatmeal with nuts.

No caffeine


Avoid the News: Oz typically reads a book or magazine before heading to work.
"I don't have to reinvent the wheel first thing in the morning," he says. "I want to set the agenda for the day with the most important things—not the most recent, crazy, wacky stuff that happens."
Related: Dr. Oz Wants You to Realize Your Best Years Are Ahead of You
This article originally appeared in the Winter 2018 issue of SUCCESS magazine.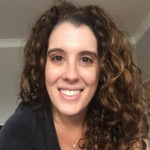 Jamie Friedlander is a freelance writer based in Chicago and the former features editor of SUCCESS magazine. Her work has been published in The Cut, VICE, Inc., The Chicago Tribune and Business Insider, among other publications. When she's not writing, she can usually be found drinking matcha tea into excess, traveling somewhere new with her husband or surfing Etsy late into the night.