There have been many milestones in the more than 120-year history of SUCCESS magazine, and this period marks another as we prepare to exit the print business to focus more on our growing digital audience and brand. Like many other long-standing publications, we have seen our print audience move increasingly online, and so our March issue will be the last print edition.
The team at parent company SUCCESS Partners remains committed to the brand's legacy. We will continue to provide high-quality content that empowers people on their journey of personal growth and achievement through SUCCESS.com, our many social media channels and our digital learning business.
As our loyal readers know, SUCCESS has been fortunate to have a team of talented professionals working on all aspects of the brand. Unfortunately, this restructuring has meant saying goodbye to a number of those individuals. We ask for your positive thoughts, prayers and support for everyone impacted through this change.
The vehicle of delivering information has changed, but the value of the message remains timeless.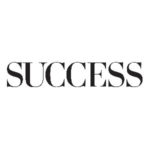 SUCCESS is your guide for personal and professional development through inspiration, motivation and training.