Can You Resist January's Sweet Temptations?
If you think it's you versus the world in keeping your New Year's resolutions, well, maybe you're right. Weight loss tops most lists, and many "food felons"—as labeled by our health columnists, Drs. Mehmet Oz and Mike Roizen—are celebrated during January.
For instance, the month honors chocolate-covered cherries (Jan. 3), whipped cream (4th), shortbread (6th), strawberry ice cream (15th), blonde brownies (22nd), pie (23rd), peanut brittle (26th), chocolate cake (27th), blueberry pancakes (28th) and croissants (30th). Less sinful are celebrations for apricots (Jan. 9), bittersweet chocolate (10th; dark chocolate-labeled treats are beneficial in moderation) and milk (11th). Also saluted are spaghetti (Jan. 4), cheese (20th), granola bars (21st) and peanut butter (24th).
Are you full yet?
Why not make your own monthly calendar scheduling healthy alternatives? Bowling, anyone? How about Zumba, tai chi or indoor rock climbing? A lunchtime walk to a museum or boutique? Maybe a class in making homemade soups (typically lower in sodium and preservatives than canned varieties)?
You don't have to do something different on every day of the month, but coming up with ideas for 31 different activities may provide ammunition when your willpower flags.
Did you know some foods can boost a positive mood? Find out what to eat to feed your happiness.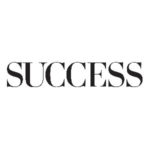 SUCCESS is your guide for personal and professional development through inspiration, motivation and training.