Breethe vs. Calm App: Which Meditation App Is Right for You?
Mindful meditation has been shown to reduce stress and reduce anxiety. Daily meditation brings a sense of calm, thus increasing resilience in millions of adherents. Cumulatively, each of these benefits may even contribute to greater physical health, wellness and well-being.
But do meditation apps work? That is, do meditation apps provide the same health and wellness benefits of more traditional modes of meditation? Because the technology is relatively new, studies are still few and preliminary. Yet, recent meditation app studies indicate that they yield much the same mindfulness and health benefits as meditation more generally. So how do you find the best meditation app? Today, we're comparing two top options: Breethe and Calm. Let's get started.
What meditation app is best, Breethe or Calm?
Breethe provides a vast library of quality guided and unguided meditation tracks. With wellness, sleep content and masterclasses included, you will find more than 1,500 mindfulness tracks. And more meditations are added daily. Dubbed "Real Help for Real Life," it takes a problem-solving approach to your mindfulness routine. That is, the meditations typically serve a unique function such as tackling anxiety, loneliness, parenting, feeling happier, coping with work and other daily life challenges. Its menu gives you complete control over the type of meditations you need to cope with a plethora of issues. In some regards, it's like having three apps in one in that you can choose modes that best suit your lifestyle: choosing long-term goals, building a routine, or daily therapies.
Calm, on the other hand, has been referred to as "The happiest app in the world" by the Center for Humane Technology. With millions of users, Calm is also the most downloaded meditation and sleep app and one of the most downloaded health apps overall. It has the most welcoming overall look and feel, and it's surprisingly easy to navigate. Although created with adults in mind, it provides an extensive amount of high content for adolescents and even children as young as 4. It also has the widest variety of sleep meditations and other sleep content for people of all ages. And the sound quality is amazing. Plus, latough Calm offers a plethora of life coaches and meditation teachers, author and wellness expert Tamara Levitt features prominently. Her daily meditations make you feel like you have your own personal mindfulness coach.
Breethe is better than Calm for:
Variety of features makes Breethe feel like 3 apps in one
Two-week free trial period allows time to build a mindfulness routine
Meditations designed to address specific life issues
Vast library of content for all skill levels of meditation
Widest variety of mindfulness experts and meditation coaches
Calm is better than Breethe for:
Highest variety and quality audio for sleep tracks
Meditation expert Tamara Levitt adds cohesion to the app
More content for children and adolescents with sleep or esteem issues
Easiest meditation app to navigate
Best use of relaxing sounds throughout
Overall quality of design with the best look and feel
Is Breethe the best meditation app for you?
Breethe is like having three meditation apps in one.
If you seek a huge library of sleep and meditation tracks, Breethe could be the right choice for you. The mindfulness coaches and meditation instructors consist of high quality professionals to assist you at both the beginner and intermediate levels.
But don't worry that you'll be left alone to sort through the library. Breethe guides you relatively easily. It offers three main features so the meditation content you need features most prominently.
Today
Breethe is great for building a daily mindfulness routine. The Today feature especially helps beginners who have not yet made meditation part of their daily lives. You start your morning routine with a guided meditation that helps put you in the right frame of mind for the rest of your morning. Wellness talks and masterclasses enhance your daily commute, and a work segment helps you concentrate with calming music or white noise. Take a break later in the day with a short meditation or a calming video, and enjoy a deeper meditation after work. There are choices for evening meditations to help you wind down, and the day ends with your choice of sleep tracks.
Each of these mindfulness exercises is fully customizable. That is, you can change the time of each depending on your schedule or remove portions you don't use entirely. Overall, this level of structure builds healthy habits, allowing you to live a happier, calmer, and more mindful day.
Therapy
Breethe's Therapy feature serves less to build habits. Instead, it addresses your individual needs based on current stresses or concerns in your life. These meditations can be specific depending on what you tell the app you need on a particular day. For instance, meditations guide you through life's challenges such as looking for work, dealing with loss, or health and body issues such as headaches, other pain, weight, aging, or pregnancy. This feature of Breethe works well as a pick-me-up meditation for most common life problems.
Goals
The Goals feature, on the other hand, helps with self-improvement and happiness. Do you have trouble sleeping? You will find a seven day sleep meditation program. Other meditation programs tackle issues such as feeling happier, developing gratitude or creativity, getting healthier and many others. These self-enrichment meditation programs provide expert guides to build a happier, fuller existence one day at a time.
Try Breethe free for 14 days.
Many meditation apps, including Calm, offer only a seven day free trial. By providing the meditation app for free for 14 days, Breethe allows you to more fully explore its multitude of features and see what's best for you. Also, two weeks provides ample time to build a mindful routine. This longer trial period is a great benefit if you consider trying Breethe.
Calm is the best meditation app in other major areas.
Yes, Breethe is a great meditation app. And although it has its strengths, Calm is the No. 1 sleep and meditation app in the world for good reason.
For one thing, Calm never feels overwhelming. No, it may not offer as many features. But everything you likely need to build a regimen is immediately available, without excessive features to learn. Plus, the user experience (U.S.) and overall graphic design and feel remains unmatched. It is—in a word—calming.

Let's drill down on some major attributes that make Calm a great meditation app…and perhaps, the best sleep and meditation app for most people.
Calm offers the highest quality audio of any meditation and sleep app.
The sound quality throughout Calm stands out. You might not believe at first that you need impeccable audio for a meditation. But when it comes to sleep music, you will appreciate it. The relaxing ambient nature tracks put you in the moment as though you were at the ocean or in a forest. The use of sound throughout—including in the guided meditations—adds a beautiful layer of peacefulness throughout the meditation app.
Calm provides the best mindfulness content for children, adolescents and young adults.
Do you have children or teens struggling with symptoms of anxiety or depression? There's a reason multiple peer-reviewed studies have used Calm to help adolescents and young adults cope with mental health issues. For one thing, Calm is easy to use. It may be hard enough getting your young one to start a new program. You don't want to give them the added pressure of learning their way around complex technology. And Calm provides an abundance of quality sleep and meditation material for young children through early adults.
Simplicity and consistency matter.
Along with ease-of-use, Calm provides consistency. Yes, you will find a multitude of experts to guide you through meditation. But mindfulness expert Tamara Levitt is the overall voice of Calm. Her style is welcoming and nurturing. You can start each daily meditation with her, and she comes to feel like having your own personal meditation and life coach. And seven to 21 day mindfulness programs for both beginner and advanced users keeps you on track to building healthy habits over extended periods.
Breethe vs. Calm: Which is the best app for you?
Most users will find Calm is the best app for meditation, mindfulness, and growth.. This is especially true for those new to meditation, who want the best quality sleep content, and who may have young people who can benefit from mindfulness routines. Because Breethe provides a 14-day free trial—Calm offers only seven at this time—you may want to try both to find your personal preference.
Where can I find the best meditation apps?
Find Calm at:
The Apple App Store
Google Play
Calm Website for Desktop
Find Breethe at:
The Apple App Store
Google Play
Breethe Website for Desktop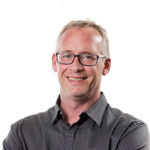 Bryan enjoys the digital space where arts and technology meet. As a writer, he has worked in education, health and wellbeing, and manufacturing. He also assists smaller businesses in web development including accessibility and content development. In his free time, he hikes trails in central Florida.