13 Best Meditation Apps to Add Mindfulness to Your Self-Care Routine [2021]
We've known for centuries and longer the benefits of daily meditation. Today, those benefits are scientifically documented. In fact, the National Center for Complementary and Integrative Health makes clear the health benefits of mediation. But only a small fraction of adults meditate regularly, despite the increases in health and well-being meditative exercises provide. Some simply don't have the access or time to attend guided meditation classes. Others need training and guidance to meditate on their own. That's where affordable and free meditation apps can assist you on the path to better well-being.
The best apps for guided meditation are like having your own personal life coach or instructor. But instead of driving to a class, carry your digital instructor with you at all times. After a few taps, holistic health experts guide you through meditation regimens, breathing exercises, and even help you through a crisis such as a panic attack.
Are meditation app subscriptions worth it?
A good meditation app is far from impresonal. In fact, they offer more in some respects than an in-person class. They personalize your meditation experience to suit your mental well-being goals. They guide you from a beginner level to a meditation pro. Some track your well-being progress and even adapt to your changing life circumstances. In fact, meditation apps help millions to overcome depression, relieve stress, sleep better, develop mindfulness, reduce anxiety and increase focus. Each of these benefits contributes to greater physiological health. In the long run, meditation apps are not only worth the price, they stand as one of the most convenient, effective means of personal health care.
What meditation app is best for me?
Not all mediation apps are the same. In fact, their uniqueness makes mindfulness and well-being apps all the more effective. That's because they cater to your personal needs and skill level. When deciding whether a meditation app is worth the subscription cost, you want to investigate its unique features carefully. Try the free trial period. Discover which you enjoy most and best suits your meditative and well-being goals.
If you have never meditated, for instance, what app is best at teaching you the techniques? You may need guided sessions to teach you the basics of relaxation, breathing and mindfulness exercises. A regular practitioner might prefer a meditation app focused on unguided sessions, ambient sounds, or calming videos. For many suffering from sleeplessness, the most important feature may be calming bedtime stories and sounds.
This list begins with some of the most popular meditation apps found at Google Play and the App Store. Headspace and Calm offer free trials. They are the most robust applications of their kind, offering thousands of meditation tracks, exercises and sleep enhancement tracks.
But we've also included some amazing, lower-cost and even free meditation apps that stand from the crowd in their own right. Some offer a deeply personalized approach, or are supported by scientific and holistic health institutions. Not everyone needs thousands of guided meditations, and a simple, easy-to-navigate app might be best for you. Try several. There are no bad choices here. In fact, each app on this list is certain to help you experience the proven mental, spiritual, and physical benefits of daily meditation.
Headspace
How can you lead a happier life? The Headspace meditation app makes your happiness its goal. Co-founded by meditation expert and ordained Buddhist monk Andy Puddicombe, Headspace is perhaps the best app for meditation overall. It leads you to mindfulness, resilience and, yes, happiness. Hundreds of professionally guided meditations teach you to relieve stress and live a fuller existence. A sleep feature offers additional sleep meditations, calming music and soundscapes to rest more deeply. Mini meditations, guidance through panic attacks, a buddy feature and more make Headspace a top-rated meditation app to keep your head in a good space throughout your day.
4.9 Stars App Store – 4.5 Stars Google Play
Free trial, $69.99 annual membership
Try: Headspace at App Store
Try: Headspace at Google Play
Calm
With millions of users, Calm holds the crown as the most popular app for meditation, sleep and relaxation. It offers both guided and unguided meditation exercises of varying lengths to suit your busy schedule. Designed for beginners and advanced users alike, each track helps you to relieve stress and increase mindfulness. And if you have difficulty sleeping, the Sleep Stories section features popular voice talent to gently lull you to a state of deep, relaxing slumber. Masterclasses in calming techniques, stretching exercises, soundscapes and more are included in this highly recommended meditation app.

4.8 Stars App Store – 4.3 Stars Google Play
Free trial, $69.99 annual membership
Try: Calm at App Store
Try: Calm at Google Play
Insight Timer
Are you ready to learn self-love and build your meditation acumen through both guided and unguided sessions? Then the Insight Timer meditation app is for you. Insight Timer ranks as the No. 1 free meditation app, but it stands among the best in its own right. For starters, it offers a vast library of more than 100,000 meditation and music tracks. Plus, some of the world's top mindfulness experts upload more than 80 guided meditations daily. But don't worry if that huge library of meditation exercises sounds intimidating. Insight Timer makes it easy to follow only your favorite meditation instructors. While you get all this and more for free, a membership provides insight courses, a function to download your favorite meditations for offline sessions, and more. Whether you are a beginner or an experienced practitioner, this meditation and sleep app is a winner.
4.9 Stars App Store – 4.8 Stars Google Play
Free basic access, $60 annual membership
Try: Insight Timer at App Store
Try: Insight Timer at Google Play
Balance: Meditation and Sleep
Not every day is the same. Our situations, needs, and moods change over time. How about a meditation app that changes with you? That's where Balance comes in. Each day, you answer a few simple questions. Balances then chooses a daily meditation from hundreds of audio files suited to your current needs. Plus, the app grows with you. The more you use it, the more the app adapts to your individual needs and goals. The app also includes 10-day plans to help you develop your meditation skills. Other features include animated breathing exercises, sleep meditations and more. Although lesser-known than some, Balance stands apart as a truly unique and enjoyable meditation app that grows with you.
4.9 Stars App Store – 4.8 Stars Google Play
One year free offer ending 2021, $69.99 annual membership
Try: Balance at App Store
Try: Balance at Google Play
Ten Percent Happier
Happiness is key with Ten Percent Happier, a great meditation app for beginners. Listed as # 1 in the New York Times' meditation guide, Ten Percent Happier makes learning to meditate easy and fun. It offers new content weekly. Plus, you'll find a library of more than 500 guided meditations arranged by topics such as stress relief and focus. Sleep meditations, inspirational stories, and personal coaching to learn meditation basics make this a top meditation app for beginners and intermediate level health-seekers.
4.8 Stars App Store – 4.8 Stars Google Play
Free trial, $99 annual membership
Try: Ten Percent Happier at App Store
Try: Ten Percent Happier at Google Play
Breethe
Ready to relax more and live a fuller life? Breethe can help. Featured in People magazine, Harper's Bazaar, and Mindful.org, Breethe provides more than 1,500 tracks and continues to grow. These tracks include meditations, hypnotherapy, nature sounds, masterclasses, and more. The interface is intuitive, and it features practical tools such as morning alarms and reminders, too. A meditation learning program plus a mindfulness program for teens make this an ideal app for those new to mindfulness and meditation.
4.7 Stars App Store – 4.5 Stars Google Play
Free trial, $89.99 annual membership
Try: Breethe at App Store
Try: Breethe at Google Play
MyLife Meditation
This (mostly) free meditation app has won the Webby People's Voice Award for Best Health App. It offers guided deep breathing and meditation exercises focused on relieving stress, including more than 20 in Spanish. It has unique features, too. For instance, MyLife Meditation has a mindful eating series, journaling prompts to help you let go of negative emotions, and daily check-ins to guide you on your journey to happiness.
4.8 Stars App Store – 4.6 Stars Google Play
Free, $59 annual membership for additional health and healing programs
Try: MyLife Meditation at App Store
Try: MyLife Meditation at Google Play
Aura
Featured in the New York Times, Forbes and Oprah, Aura stands out as a great meditation app for your busy schedule. Although some meditative tracks can last through the night, some start at only three minutes long. Collectively, tracks include thousands of meditations ranging from mindfulness and life coaching to hypnosis and bedtime stories. A paid subscription provides access to the world's largest library of health and wellness tracks to download for offline listening. Are you ready to defeat anxiety and sleeplessness? Aura is here for you.
4.8 Stars App Store – 4.6 Stars Google Play
Free trial, $59.99 annual membership
Try: Aura at App Store
Try: Aura at Google Play
buddhify
A low, one-time cost and ease of use make buddhify an excellent meditation choice for beginners. A color wheel helps you choose your targeted mindfulness sessions intuitively. For instance, you can choose waking up, stress and difficult emotions, work break, walking, and many other focused sessions. In fact, more than 200 guided meditations are available. Best of all, your sessions will range from four to 30 minutes to fit your lifestyle. Although most meditation apps are suitable for kids, buddhify also offers content specifically designed for your young ones.
4.8 Stars App Store – 3.8 Stars Google Play
$4.99 App Store, $3.99 Google Play; $30 annual subscription offers additional features
Try: buddhify at App Store
Try: buddhify at Google Play
Healthy Minds Program
Where can you find a highly rated, high quality meditation app that is truly free? Right here, with the Healthy Minds Program meditation and mindfulness app. Not only is it 100% free, but it has four decades of research to back it. That's because neuroscientist Richard Davidson, Ph.D., developed the Healthy Minds Program at the Center for Healthy Minds through the University of Wisconsin. With its guided meditation lessons, you will gain focus, improve resilience, reduce stress, and stay motivated throughout your day. And an active practice feature even helps you to "train your brain" while performing other activities. Put decades of scientifically-proven meditation methods to work for you, and do it for free with the Healthy Minds Program.
4.9 Stars App Store – 4.8 Stars Google Play
Free
Try: Healthy Minds Program at App Store
Try: Healthy Minds Program at Google Play
Medito
Created by the nonprofit Medito Foundation, the Medito app provides a 100% free meditation experience. The foundation has dedicated itself to helping others lead happier, lower-stress, and more fulfilled lives. This dedication shines through with Medito. It provides beginner and intermediate courses, daily meditations, and programs specifically dedicated to stress and work-life balance management. Plus, you get sleep meditations, stories, and sounds to help you complete your day blissfully.
5.0 Stars App Store – 4.8 Stars Google Play
Free
Try: Medito at App Store
Try: Medito at Google Play
Meditation by Soothing Pod
Soothing Pod offers another great, totally free, no-subscription meditation app. You won't even find ads. But you will find calming sleep stories, soothing music, and nature sounds with accompanying imagery. But Meditation by Soothing Pod really shines with a new, 10-minute guided meditation every day. Whether you have hours or just a few minutes, you won't run out of calming, mindful, meditation content for free from Meditation by Soothing Pod.
4.8 Stars App Store
Free
Try: Meditation by Soothing Pod at App Store
Mesmerize
Have you tried various meditation techniques without success? Are you more of a visual person? Then get ready for a unique audio/visual meditation experience. Let the hypnotic images and calming music of Mesmerize guide you to peace and relaxation. Control visual speeds and choose from hypnotic music, white noise, natural sounds and more. Even if you have other meditation apps, Mesmerize offers a unique addition to any collection.
4.8 Stars App Store – 4.5 Stars Google Play
Free trial, $49.99 annual membership
Try: Mesmerize at App Store
Try: Mesmerize at Google Play
Photo by @maximova.ta/Twenty20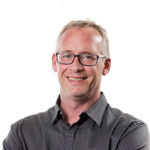 Bryan enjoys the digital space where arts and technology meet. As a writer, he has worked in education, health and wellbeing, and manufacturing. He also assists smaller businesses in web development including accessibility and content development. In his free time, he hikes trails in central Florida.