Best Practices: Staying in the Race
Entrepreneur and retired racecar driver Mario Andretti, 72, shares his best practices for life:
"A goal isn't something you just arrive at and stop. You have to stay curious and hungry and foolish.…
The beauty of getting older is the surprise of what else you can do with the wisdom you've accrued. I still work at business ventures, play tennis and fly my Ultralight. I'm on Twitter and Facebook and Google+. I carry a tablet computer and I try to stay current.…
Every day I feel I have a lot of living left to do."
Read more about Mario Andretti in "A Glass Half Full for the Indy 500 and Formula One Driver" on SUCCESS.com.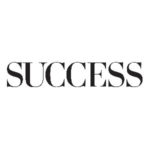 SUCCESS is your guide for personal and professional development through inspiration, motivation and training.