In the past, a jar by the cash register or a telethon on the local TV station were some of the only tools for fundraising. Today, social media networks such as Facebook and Twitter have become charitable game changers.
After the devastating Haiti earthquake in 2010, the Red Cross immediately began a campaign with the now famous "90999" text solicitation for $10 donations. Celebrities, public figures and their fans retweeted and posted the plea for donations over the next 48 hours, raising $35 million in donations, including $8 million from texts alone.
"There is an enormous outpouring for this effort," said Wendy Harman, social media manager at the Red Cross. "It's such an easy way to give and pass around through social sites on the Web."
Even when TV, Internet and cable outages are widespread, smartphones allow organizations to continue relief efforts. After tornadoes ravaged Alabama and Missouri earlier this year, volunteers created social media forums, like the Help Tuscaloosa and Joplin, MO Tornado Recovery Facebook pages, to help organizations and individuals match their resources with people in need. This two-way conversation enabled instant updates, 24 hours a day, for people who had no other source of news.
Viral videos on Facebook and YouTube reach audiences worldwide and make accounts of earthquakes, tornadoes, tsunamis and other disasters more palpable for those not affected. This heavy dose of reality, combined with the ease of donating and connecting online, prompts people to take action in times of need and creates a sense of real community in virtual networks.
Dos and Don'ts for Giving
+ Do make sure the charitable organization is legitimate. Visit SmartGivers.org and do a search for the organization that's asking for donations.
+ Don't be swayed by highpressure pitches.
+ Don't give your credit card number over the phone unless you initiated the call to a reputable charity.
+ Do budget for giving. Plan to give regularly so you have funds to donate.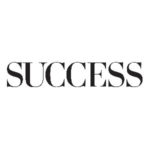 SUCCESS is your guide for personal and professional development through inspiration, motivation and training.