Alex Minicucci on Disruption Gone Mobile

SUBSCRIBE on iTunes or your favorite podcatcher app so you don't miss an episode!
"Seventy percent of consumers want to hear from their favorite businesses and most prefer it via text message. Do you have any unread text messages?" This breakthrough thought is the foundation for Alex Minicucci's business, SMS Masterminds. A champion of mobile's potential to drive business growth and sustain customer loyalty, he is paving the way for small businesses to shake up their current marketing.
This interview appears on the SUCCESS Talks Collection, available in the February 2014 edition of SUCCESS magazine.
Favorite quote:
"At the end of the day, it's really about interacting and engaging your customers and the more data you have from them, the more successful your campaign will be ultimately. So always start by researching, engaging with, talking to your customers—and find out what they want."
—Alex Minicucci
You might also like…
SUCCESS Talks, the popular audio program included every month in SUCCESS magazine, is now available as a weekly podcast. We feature fascinating interviews with prominent business, creative and thought leaders such as Tony Robbins, Richard Branson, Tim Ferriss and Barbara Corcoran, and include key takeaways designed to help you put information into action.
Catch up on all individual episodes at SUCCESS.com/SUCCESSTalks or download the monthly SUCCESS Talks Collection with your magazine subscription.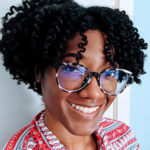 Lydia Sweatt is a freelance writer, bookworm, and bass guitar enthusiast. When she goes outside, a bicycle goes with her.