A Workaholic's Guide to Relaxing on Vacation
It's here. You're finally escaping the office for a week of R & R. But you can't switch off your work brain. You keep refreshing your email app and your family is feeling neglected. Familiar feeling? It feels like a normal evening on the couch, where you neurotically check and recheck for emails when you're supposed to be winding down. Let's face it—you're a workaholic!
Although it's important to take pride in what you do, your career and your well-being will benefit in the long run if you can let off steam once in a while, bond with those around you and give your frazzled nerves the chance to relax.
Related: 23 Questions to Ask Yourself When You're Stressed Out
In fact, the recipe for a relaxing holiday begins long before you reach the airport. Your final pre-vacation workweek is best planned in advance. Schedule time to tie up loose ends, delegate important tasks and let the important people know you'll have limited access to email. Don't forget to factor in a shorter last day to help you relax and prepare for your trip.
It might be reassuring to check your email while you're away, and that's fine as long as it's just to ease your mind that no disasters have unfurled in your absence. But then it's time to leave the phone in the hotel room and start the activities you have planned (even if that's no plans at all).
And when you come home, it will be easy to blow all that good "work" you put into relaxing as soon as you land. Although you should definitely schedule adequate catch-up time, be careful not to overdo it—you don't want to re-frazzle those nerves on your first day back. For more tips on how to relax on vacation, check out this infographic—and ease yourself into some well-deserved recuperation.
Related: The 10 Most Revitalizing Vacations You Can Take
Source: Lloyds Pharmacy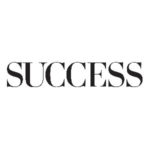 SUCCESS is your guide for personal and professional development through inspiration, motivation and training.