6 Types of Bosses (and How to Work for Them)
No two jobs are quite the same. Your role, environment and peers all vary. Guess what: None of those people makes quite as much difference as your boss.
Related: 9 Personality Traits of Ideal Followers
Although every boss is a unique personality, they can generally be grouped into one of six categories of management style. Knowing which one you're dealing with, and how to make the most of the situation, can be a great way to learn about people and further your career.
Related: The 5 Pillars of Authentic Leadership
Visionary, coach or commander, your boss will be driven by certain conscious aims and probably a few involuntary habits, too. Figure out how you can best work together, and you can create a sparkling chemistry that will see you, your boss and your business thrive. This new infographic puts much of that information in one place, so with just a bit of research and reflection you can change the way you work and redirect your career path into the fast lane.

SOURCE: QUICKQUID.CO.UK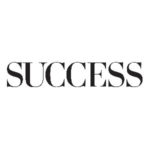 SUCCESS is your guide for personal and professional development through inspiration, motivation and training.