5 Reasons to Beef Up Your Emotional Intelligence
Are you a leader? Do you want to be one? Then know this: You will need more than cognitive intelligence and technical expertise to get there and be successful at it. You also need emotional intelligence—maybe even more so than that impressive IQ. And you might be surprised at how vital mastering EI can be to your overall success. So listen up.
What, really, is emotional intelligence? It's your ability to be aware of, influence, and express your own emotions, and perceive and influence those of others in the context of interpersonal relationships.
Psychologist and author Daniel Goleman enumerates the specific components of emotional intelligence as self-awareness, self-regulation, motivation, empathy and social skills in his Harvard Business Review article, "What Makes a Leader?" These components can help you to perceive nuance, communicate, and behave more intelligently. They can also make or break your ability to lead with clarity and competence.
Here are five reasons that every leader must master emotional intelligence:
1. The ability to develop strong relationships is critical.
As a leader, your ability to cultivate relationships by developing rapport and managing long-term interactions will determine whether people feel drawn to you—and ultimately desire to work with you now or in the future. This is the "social skill" component of emotional intelligence.
We were literally created to connect, so the ability to develop healthy relationships is an important aspect of the human experience. You need this charismatic appeal to successfully connect, influence and lead others.
2. Communication impacts everything.
"It is simply impossible to become a great leader without being a great communicator," says Mike Myatt, a leadership advisor to Fortune 500 CEOs and Forbes columnist.
Without the ability to effectively communicate your vision and the way forward, it is very difficult to lead or empower others to embrace change. As a leader, you are always poised to communicate—something. A keen awareness of your emotions, motivation and the susceptibility of others to your message is necessary to advance your value proposition and inspire others to take decisive steps forward.
3. Managing crises is par for the course.
Emotionally intelligent leaders not only perform well in crisis situations, they flourish.
Because others depend on you for guidance and expertise—especially in times of uncertainty—understanding how your emotions affect your thinking and behavior is absolutely essential and will influence how well you navigate turbulence. Your ability to self-regulate, exercise flexibility and make good decisions in highly charged scenarios is the cornerstone of effective leadership.
4. Leaders develop others.
To effectively develop others, you must be able to identify nuances in behavior, discover blind spots and prescribe relevant solutions. But you cannot do any of these without self-awareness and empathy. Demonstrating these strong perceptive abilities can help you to establish and maintain credibility as you develop others.
Emotional intelligence also helps to create the context for modeling the behavior you seek to develop in your team. By confronting your own strengths and weaknesses, you can create a more accurate blueprint for reflecting excellence.
5. Good decisions produce optimal results.
Leaders are always making critical decisions. But no decision is good if it's not well-informed. And well-informed decisions are rooted in the tenets of emotional intelligence.
By peeling back the layers of pretense and taking a closer look at elements that influence thinking, behavior and results, leaders will always have an opportunity to make better decisions that lead to optimal results.
Check out 15 traits of a terrible leader—and fix the things pegging you as not-so-awesome, stat.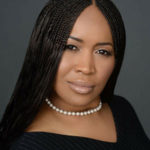 A leading authority on leadership development and organizational performance management, Karima Mariama-Arthur brings more than 25 years of comprehensive, blue chip experience in law, business and academia to every client engagement. A shrewd advisor to distinguished organizations from DC to Dubai, her expert insights help clients to successfully navigate today's ever-changing and competitive global business environment. Karima is the author of the internationally acclaimed and 2019 NAACP Image Award nominated leadership guidebook, Poised For Excellence: Fundamental Principles of Effective Leadership in the Boardroom and Beyond (Palgrave Macmillan), which launched at the United States Military Academy at West Point. As an extension of her work, she speaks regularly both nationally and internationally in her areas of expertise and serves in an advisory capacity on select corporate boards.