4 Ways to Be True to Yourself
Violette de Ayala, founder and CEO of FemCity, a business community for female entrepreneurs, shares her tips for always being true to oneself.
1. Tell your real story.
When we share our moments of relying on food stamps, living on peanut butter sandwiches or rising against all odds, authenticity appears. Don't hide behind perceived views of success. Sharing moments that weren't so stellar allows others to connect to the core of your brand and message.
Related: 5 Ways Being Vulnerable Can Make You Happier
2. Discuss personal challenges and failures.
I often share how during the financial crisis, I lost more than $250,000. I don't like to discuss this story, but I do so to acknowledge my struggles and inspire others who might encounter a similar challenge.
3. Connect more deeply with others.
When other people share their struggles and challenges with you, offer up times when you encountered similar problems, too. It will bond you to others who have experienced the same hardship.
4. Ask others the right questions.
When networking, instead of asking the basic get-to-know-you questions, ask ones that really home in on what is important to someone so you can truly get to know him or her. Instead of asking, "What do you do?" try asking something like, "What made you enter this field?"
Related: 8 Tips for Being Authentic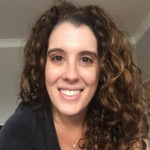 Jamie Friedlander is a freelance writer based in Chicago and the former features editor of SUCCESS magazine. Her work has been published in The Cut, VICE, Inc., The Chicago Tribune and Business Insider, among other publications. When she's not writing, she can usually be found drinking matcha tea into excess, traveling somewhere new with her husband or surfing Etsy late into the night.