22 Things to Read This Month to Build Your Confidence
FEATURES
Travis Kalanick has paved the way for Uber's success with his vision and tenacity.
By Chris Raymond
The editor in chief of SUCCESS steps into the boxing ring. But is he a contender or a pretender?
By Josh Ellis
Research shows confidence is more important than competence. The problem? Women are often less confident than men.
By Jamie Friedlander
Many say you shouldn't mix business and family. HGTV's Drew and Jonathan Scott explain how they make it work.
By Cecilia Meis
Attempting to haggle every purchase he makes, our editor learns more than how to save a few bucks.
By Jesus Jimenez
Your résumé can't do all of the talking for you. This 21-tip guide prepares introverts to master interviews.
By Sophia Dembling
UCLA Women's basketball coach Cori Close shares timeless lessons she learned from John Wooden.
By Cecilia Meis
There's a fine line between the two characteristics; toe it with care.
By Sophia Dembling
COLUMNS
Leaders need to stay confident during times of crisis.
By John C. Maxwell
Performance reviews don't have to come at the end of the year. Give yourself an honest self-assessment right now.
By John Addison
YOUR PLAN
A little self-compassion can go a long way.
How healthy are you? Drs. Roizen and Oz share the numbers we need to strive for.
Learning doesn't end after school. Implementing a student mindset will help you grow.
If being a perfectionist is holding you back from success, you'll want to know this secret.
IN EVERY ISSUE
This quick test will help you focus on living in the present rather than dwelling on the past.
After appearing on Shark Tank, a few roadblocks didn't stop this entrepreneur from launching a profitable business.
Pick yourself up. Three entrepreneurs share how they moved past hard times.
After 30 days of affirmative self-talk, our writer learns some truths about positive thinking.
AHA!
Use these good reads, gadgets and personal tips as tools to accomplish more.
Your homework is to put 10 lessons from this issue into action.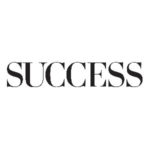 SUCCESS is your guide for personal and professional development through inspiration, motivation and training.