19 Quotes About Motivation
How motivated are you? Gain some extra inspiration with these quotes about motivation and get ready to fuel your desire to achieve.
Related: Do These 7 Things to Get (and Stay) Motivated
1. "Wanting something is not enough. You must hunger for it. Your motivation must be absolutely compelling in order to overcome the obstacles that will invariably come your way." —Les Brown
---

2. "The way to stay inspired and motivated is by doing what you like, doing what you love." —Raphael Saadiq
---

3. "You can look for external sources of motivation and that can catalyze a change, but it won't sustain one. It has to be from an internal desire." —Jillian Michaels
---

4. "In my experience, there is only one motivation, and that is desire. No reasons or principle contain it or stand against it." —Jane Smiley
---

5. "If the motivation is gone, then I am finished." —Marit Bjorgen
---

6. "There's always the motivation of wanting to win. Everybody has that. But a champion needs, in his attitude, a motivation above and beyond winning." —Pat Riley
---

7. "Understanding motivation is one of the most important things we can do in our lives, because it has such a bearing on why we do the things we do and whether we enjoy them or not." —Clayton Christensen
---

8. "Real obsession needs an unconscious motivation behind it." —Damon Galgut
---

9. "The best motivation is self-motivation. The guy says, 'I wish someone would come by and turn me on.' What if they don't show up? You've got to have a better plan for your life." —Jim Rohn
---

10. "When you look at people who are successful, you will find that they aren't the people who are motivated, but have consistency in their motivation." —Arsene Wenger
---

11. "The success of our efforts depends not so much on the efforts themselves, but rather on our motive for doing them." —Denis Waitley
---

12. "The difference between a successful person and others is not a lack of strength, not a lack of knowledge, but rather in a lack of will." —Vince Lombardi
---

13. "People often say that motivation doesn't last. Well, neither does bathing—that's why we recommend it daily." —Zig Ziglar
---

14. "Motivation comes from working on things we care about. It also comes from working with people we care about." —Sheryl Sandberg
---

15. "No one asks how to motivate a baby. A baby naturally explores everything it can get at, unless restraining forces have already been at work. And this tendency doesn't die out, it's wiped out." ―B.F. Skinner
---

16. "You can motivate by fear, and you can motivate by reward. But both those methods are only temporary. The only lasting thing is self-motivation." ―Homer Rice
---

17. "Be miserable. Or motivate yourself. Whatever has to be done, it's always your choice." —Wayne Dyer
---

18. "Let us not be content to wait and see what will happen, but give us the determination to make the right things happen." —Peter Marshall
---

19. "I think it all comes down to motivation. If you really want to do something, you will work hard for it." —Edmund Hillary
Related: 25 Quotes About Success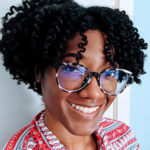 Lydia Sweatt is a freelance writer, bookworm, and bass guitar enthusiast. When she goes outside, a bicycle goes with her.