14 Mind-Body Makeover Tactics
Taking care of your mind and body pays off in huge ways: You will feel better, make smarter decisions, have more energy, be more personable, prevent illness and more. Here are some simple, easy-to-accomplish ideas for improving your mental and physical health:
1. Use your opposite hand with simple tasks, like opening a door. It'll strengthen the other side of your brain and increase coordination.
2. Do a melanoma check of your skin, including your back. Look for irregular-shaped (asymmetrical) dark spots. If you find any, see a doctor.
3. Listen to educational podcasts such as "Freakonomics" and "Stuff You Should Know" while doing things that don't require personal interaction―working out, doing chores or playing video games, for example.
4. When your restaurant meal is delivered, cut portions in half and put them in a to-go box for a later meal. Out of sight, out of mind!
5. Assemble a first-aid and cold remedy kit.
6. Close the door to your office when working at home. This simple detachment signals your brain to focus on the tasks close at hand.
7. Work a Sudoku or other brain-building puzzle.
8. Sit and stand up straight. Post a reminder in your work zone.
9. Wash your hands thoroughly (lather well between fingers); make it a habit to silently sing the ABC song and keep scrubbing until the song ends. Most people stop too quickly.
10. Check out smart tactics from Eat This, Not That
. Sometimes fast food makes sense because you can't beat the convenience, but the book offers an idea of what's really healthy at each burger and taco joint.
11. Start reading a nonfiction book about a topic you're interested in but don't know much about.
12. Open a dictionary at random and check the pages for a word you don't know. Learn its spelling and meaning.
13. Listen to this month's SUCCESS CD after work.
14. Try a new restaurant with a friend. (Tip: Save money using Groupon or look up reviews with Yelp.)
SUCCESS staffers Mary Vinnedge, Jennifer Chang and Josh Ellis contributed these ideas for improving your mind and body day by day.
---
Find 45 more ways to make over your mind and body in the May 2014 issue of SUCCESS.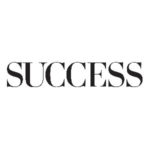 SUCCESS is your guide for personal and professional development through inspiration, motivation and training.