13 Quotes to Celebrate Your Hard Work
Staying busy gets a bad rap these days, especially with all the scientific studies explaining how overworking can ruin your health. But when done right, getting your mind and body employed in a passionate pursuit can be the most defining experience life has to offer.
When a holiday rolls around and we finally get to press pause on our busy lives, we sometimes take pleasure in doing absolutely nothing. But even when we get a break from our normal routine, it's important to remember that a busy mind is still a happy mind.
Related: How to Find Your Work-Life Balance
This Labor Day, do the things that recharge you, but don't forget to celebrate the perks that come with hard work, like intellectual stimulation and a strong sense of purpose.
Start right here with these 13 inspiring quotes.
1. "The highest reward for a man's toil is not what he gets for it but what he becomes by it." ―John Ruskin
---

2. "Genius begins great works; labor alone finishes them." ―Joseph Joubert
---

3. "All wealth is the product of labor." ―John Locke
---

4. "Employment is nature's physician, and is essential to human happiness." ―Galen
---

---

6. "A mind always employed is always happy. This is the true secret, the grand recipe, for felicity." ―Thomas Jefferson
---

7. "The artist is nothing without the gift, but the gift is nothing without work." ―Émile Zola
---

8. "Diamonds are nothing more than chunks of coal that stuck to their jobs." ―Malcolm Forbes
---

9. "Work keeps at bay three great evils: boredom, vice, and need." ―Voltaire
---

10. "I believe in the dignity of labor, whether with head or hand; that the world owes no man a living but that it owes every man an opportunity to make a living." ―John D. Rockefeller
---

11. "The fruit derived from labor is the sweetest of pleasures." ―Luc de Clapiers
---

12. "Man is so made that he can only find relaxation from one kind of labor by taking up another." ―Anatole France
---

13. "No great achievement is possible without persistent work." ―Bertrand Russell
Related: Embrace the Hustle With These 13 Motivating Quotes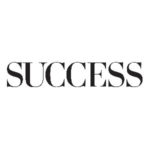 SUCCESS is your guide for personal and professional development through inspiration, motivation and training.