13 Characteristics of the Most Influential People
Everyone has people in their life who have influenced their journey and their success. Whether it's parents, teachers or mentors—they motivate you to keep pushing forward and achieve your dreams.
While influential people are all different on an individual level, they share a few common traits that help make them so inspirational. We asked the members of the Young Entrepreneur Council about the most influential people in their life and what characteristics set them apart.
Related: The 10 Laws of Cultivating Influence
Here's what they've looked for and identified in their role models:
1. They aim to help others succeed.
Oftentimes, we think influential individuals are the people we gravitate to, but it's actually the opposite. Truly influential people train, empower, and create businesses and organizations that can operate and run without them—they put others in an opportunity to succeed, and help gravitate energy out instead of toward themselves.
2. They are charismatic.
The most influential people have mastered the art of charisma. They light up the room and automatically command respect from people the moment they walk in. One thing that sets them apart is their tendency to not follow the conventional norms, which can be seen in their body language, tonality and presence.
3. They are world-class communicators.
While styles and methods may differ, those able to master the arts of mass communication and personal persuasion are the most influential individuals in society. The more effectively you can drive your messaging, the more successful you will be in influencing others.
—Adam Mendler, The Veloz Group
4. They are boldly confident.
The people I admire most are the ones who take bold steps in achieving what the vast majority of the world thinks is unattainable. Nobody believed Elon Musk could start a car company as a viable option in reducing carbon emissions in our environment, but he was able to succeed in spite of all the competition in the auto industry because of his unwavering confidence in himself.
—Jacob Tanur, Click Play Films
5. They positively contribute to the world.
The most influential people I know have done something that truly contributes to the world and solves a very specific problem. They have added undeniable value through their work and contributions.
—Rachel Beider, PRESS Modern Massage
6. They are humble.
I find influential people to be very aware of those who helped them become who they are. They're quick to offer praise and credit to those who came before them. They know they wouldn't be where they are without the help of others.
—Josh Kohlbach, Wholesale Suite
7. They are great listeners.
I've always been thankful to have people in my life who are willing to listen. In a world that is so fast paced, it's easy to get caught up with people who have an opinion or answer for everything. When taking time to listen, true leaders can then understand and provide the best decisions, feedback and advice.
8. They take responsibility for themselves.
They always take responsibility for themselves whether they win or lose. Real leaders avoid the self-service bias and realize that the key to success is providing value to others, who in turn lift you up. And when things go wrong, you learn from them, rather than blame others. These types of leaders have true control over themselves and, ultimately, the world around them.
9. They are knowledge-seekers.
The most influential people I came across were avid knowledge seekers. Many of them read books frequently and were always looking for new things to learn. I believe reading and finding new ways of thinking are essential to becoming a thought leader and to creating impactful change. Such influential people bring out the best in others with near ease and it's clear that their knowledge helps them do so.
10. They think outside the box.
I find that a common characteristic in the people who've impacted my life is that they think differently when compared to others. And even when their ideas seem out there, they aren't afraid to stand by it and defend it. The real challenge is never just coming up with good ideas or being creative in life, but instead is feeling confident enough to stand by those ideas.
11. They are voracious readers.
Many of the most influential entrepreneurs in the world are voracious readers. They have so much going on in their daily lives, yet they always make time for reading at some point in their day. I think regular reading sets you up for success because you're constantly learning new things and applying them in real life.
—Stephanie Wells, Formidable Forms
12. They believe in their vision.
Influential people usually get where they are by sticking to their guns and believing in their vision. While it's important to be realistic about your goals, it's just as crucial to know when something is worth investing in. No one should be able to sway your decision-making easily. Take the time necessary to think about what you need and what changes you may need to make.
13. They know how to adapt.
I think the most influential people in the world have one thing in common: They know how to adapt. Many people see someone with a powerful voice and assume that they got to that point because they made all the right choices. The truth is, that's usually not the case. Influential people can seamlessly reposition the way they think when things don't go according to plan.
Read next: How to Use Your Influence as a Leader
---
Do you need weekly inspiration, success tips and self-help resources?
Click here to sign up to join our weekly newsletter to help you achieve all your goals!
---

Young Entrepreneur Council (YEC) is an invite-only organization comprised of the world's most successful young entrepreneurs. YEC members represent nearly every industry, generate billions of dollars in revenue each year and have created tens of thousands of jobs. Learn more at yec.co.
Photo by @Cheggy/Twenty20.com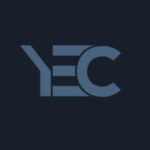 Young Entrepreneur Council (YEC) is an invite-only organization comprised of the world's most promising young entrepreneurs. In partnership with Citi, YEC recently launched BusinessCollective, a free virtual mentorship program that helps millions of entrepreneurs start and grow businesses.