12* More Ways to Get Out of a Rut
We promised a dozen* ideas, but after soliciting ideas from SUCCESS staffers, we've got even more ways to move beyond your comfort zone. Check these out:
2. Do five action steps every day to move you toward your major No. 1 goal. Jack Canfield calls it The Rule of 5.
As you develop your anti-comfort-zone calendar, think of your time in this way: Divide your days into Free Days (days off), Focus Days (full-on working) and Buffer Days (filing, taking pet to the vet, pick up laundry).
Concretely schedule your Focus Days the night before so you don't get distracted. For example, Canfield scheduled one of his Focus Days this way:
Get up at 7 a.m., exercise until 8, shower until 8:30, do research for his "Ask Jack Canfield" monthly phone seminar and get ready for the call, meditate, 10 a.m. to 11:15 am conduct the phone seminar, 11:15 to noon spend time with wife, noon to 1 pm lunch, 1 to 4 pm prepare for next day's livecast video.
"All my day is structured so I know exactly what I'm going to be doing so I don't get off, because I have a plan," Canfield told listeners in May.
Don't skip Free Days. "When I started taking free days, I got more creative when I was having Focus Days."
Sure it's uncomfortable these days, but nothing beats a change of scenery for stoking your creativity, gaining a new perspective or just reflecting. Pick a city you've never visited, check for cheap fares and hotel rates, and book it!
4. Take a 24-hour vow of silence. Start now.
5. Fast for 21 days, eating nothing but raw fruits and vegetables. It'll be good for your body—and soul, if you donate what you'd normally spend on food to a charity.
6. Join a Meetup group. Learn something new and meet like-minded people.
7. Go to a party alone. Sharpen your social skills, work on some new conversation starters. Don't worry about making a fool of yourself—you don't have to see these people again, but you just might want to.
8. Help a stranger every day. You can't imagine how good it feels.
9. Meet someone new every day. Network, network, network!
10. Make a point of learning something new about someone you know. You will be surprised how much you don't know—and how this will enrich your relationship, and your listening skills.
11. Get your adrenaline up: Drive a Formula race car at your regional motor speedway, bungee jump, skydive. Speed thrills!
12. Take diving lessons off the high board.
13. Change your hair to a dramatic color—purple, green. Who says blonds have more fun?
14. Volunteer at a food pantry or soup kitchen.
15. If you're not the kind of person who can sit still, try being pampered for an hour—book a massage, a facial or an entire spa package. Or be more daring and try a full-body scrub.
16. Look for a new job or even a new career! Times remain tough in some sectors—but things are changing. Check out job postings that seem interesting, look into the requirements and see if you have what it takes. If not, take a class to shore up any gaps in your skillset. Or dust off your résumé and send it. You'll gain confidence, experience and knowledge. Even if you're satisfied with your current position, it's great to know you have other options—or to realize you've got it good where you are.
17. Listen to music or see a movie you wouldn't ordinarily choose.
What you're missing out on might surprise you.
18. Play an old video game, like Pac-Man… you'll think of so many ways to make it better, which will spark your imagination.
19. Go for a walk and focus only on not stepping on any cracks in your path… your mind will wander.
20. After a long day at the office, lie down on your bed in the dark to quiet your stress for just 10 minutes.
21. Do an activity you've ignored for a long time. Did you stop painting years ago? Why not break out the easel again.
22. Rearrange the furniture in your living room.
23. Do a presentation to strangers about something you believe in.
Perhaps maybe even utilize some of the skills you learned in Suggestion #1 on this list.
24. Visit a senior center.
–Contributions from Amy Canova, Josh Ellis, Greg Luther, Lisa Ocker, Carol Shuker, Mary Vinnedge, Sam Watson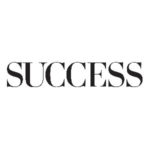 SUCCESS is your guide for personal and professional development through inspiration, motivation and training.