11 Positive Words to Add to Your Vocabulary
Can you remember a blissful evening when you sat outside with your close family and friends chatting and laughing the night away? There's no word to describe this experience in English. But there is in Arabic: samar.
Tim Lomas, Ph.D., a positive psychology lecturer at the University of East London, went to see a session at the annual International Positive Psychology Association symposium in Orlando in 2015. He came away completely mesmerized. The speaker, Finnish researcher Emilia Lahti, was discussing the concept of sisu, or the word for someone who has "extraordinary determination in the face of adversity."
"She was describing it as this psychological skill or quality that was very integral to Finnish culture and their identity," Lomas says. She discussed how, despite being a Finnish word, it was a trait all people, regardless of their native tongue, could possess or cultivate.
"Words can draw us to explore new dimensions of experience."
Lomas began thinking more deeply about untranslatable words. "It opened my horizons to think about how there are lots of ideas that we don't necessarily have in England, where I'm from, or in the English language, and these other philosophies and ways of thinking and being."
He returned to England with an idea: To create a database of meaningful, positive words for feelings, character traits and relationships that are untranslatable in English. He wrote a paper on the topic published in The Journal of Positive Psychology that contained just over 200 words. The paper drew attention in the positive psychology and linguistics communities, and people began sharing their ideas for words to include in the database with Lomas. In 2016 The Positive Lexicography Project was born.
The database now contains 800 words. Through personal research and referrals from friends and colleagues, Lomas discovered around 300 of them. The rest were shared by strangers across the world. His primary goal is to help people better express emotions and feelings they've experienced but might not have been able to put into words. He also hopes that people will be intrigued by words that describe feelings they've never experienced, and that they might be inspired to explore those emotions.
"I think it can help us develop more awareness and have better conceptualization of almost any experience," Lomas says. "Words can draw us to explore new dimensions of experience."
Test your knowledge from a sampling of our favorite words from The Positive Lexicography Project:
This article originally appeared in the June 2017 issue of SUCCESS magazine.
Photo by SNeG17/Shutterstock.com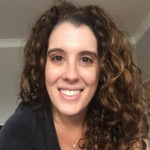 Jamie Friedlander is a freelance writer based in Chicago and the former features editor of SUCCESS magazine. Her work has been published in The Cut, VICE, Inc., The Chicago Tribune and Business Insider, among other publications. When she's not writing, she can usually be found drinking matcha tea into excess, traveling somewhere new with her husband or surfing Etsy late into the night.