Turn Around Your Online Image
The old maxim "You are your reputation" still rings true. Your online reputation can transform your brand, for good or ill. All it takes is a nasty blog post that goes viral or a flood of negative comments on an industry forum, and your bad rep will float to the top of the search results. Fortunately, there are steps you can take to harness your online reputation and turn it around should it go south.
"Businesses definitely aren't helpless, and there are some things you can do to knock negative reviews down the page on Google search results right away," says Cleo Kirkland, a digital strategist with Blue Fountain Media, a website design and marketing firm in New York City. "It doesn't have to cost a lot of money, but it does take time."
Here are some powerful tools to reverse a negative image:
Buy ad space on the search engine. If negative or competitors' content organically percolates to the top of online searches, paid advertisements will push this material down "below the fold," past the first page of results, Kirkland says. "A very small percent of people searching will click to the next page of results," he says.
Another way to shove bad news out of sight is to have your web designer build site links, a.k.a. site extensions, into your website. These appear as subheads in a Google search and help users navigate your site, but they also add bulk to your company's presence on a search result page.
If a blog or forum containing damaging information is dominating your online reputation, consider buying it. "The most important thing is that you don't buy the site in the company's name," Kirkland advises. "That can really turn against you." Extra benefits can be had if the purchased site has high traffic you can then capitalize on.

Or, if you're just looking to up your online profile, try these tips:
Ride on the coattails of a larger brand's positive and powerful online presence by partnering with a vendor or client. For example, if your company sells printer cartridges to a major office supply chain, consider a branded destination on the chain's high-traffic site, creating a branded experience and driving traffic to your site.
Create a Facebook fan page, LinkedIn group and Twitter account. "These sites tend to rank quickly on any topic you post," Kirkland says, which means your content posted to Facebook will likely show up on the search engines faster than your content on a blog that's not well established.
Initiate a Wikipedia page for your company. These, too, tend to jump to the top of searches. Two caveats: The Wikipedia editors are quick to tear down any profile that is not truly noteworthy, and Wikipedia pages can be edited by anyone, so factual negative information may eventually show up in the entry permanently.
If yours is a retail business, pay close attention to Yelp and Citysearch results. Ask customers and friends to give you positive reviews.
First Person
Company: The Seattle 1-888-WOW-1DAY! painting franchise
Source: Craig Jooste, owner
Problem: A bad, yet warranted, Yelp review dominated search engine results.
Solution: Actively managing negative reviews to turn around customer experience and online presence
Shortly after opening in May, there were two negative Yelp reviews about our general manager—that he was unprofessional, that the customer had an awful experience with our company, that no one should hire us—typically nightmare comments you don't want to hear about your business. At that time if you were to search "house painting Seattle," our Yelp listing with two out of five stars came up on the very top. I tracked a dip in the number of people we were converting to customers after getting an estimate. Typically, people will get two or three quotes then do further research online.
We replaced the manager. But we were a new brand in our market, and in the painting industry, referrals are huge. With the digital village, you either have to do something about negative comments or you are living up to what people are saying about you online.
I called the people at Yelp and Google to ask for advice, and I learned that it is more powerful if my business were to go from a one-star to a three- or four-star rating, compared with having a consistent five-star rating. The improvement shows that we are actively managing our customer service and striving to correct problems.
I reached out privately to the customers who gave us negative reviews and took ownership of the issues. I told them, "What you dealt with is ridiculous, and I'd like to rebid on the project and show you what our brand is about. What can we do to correct the situation?" One guy said that he still had a few doors that needed painting, so we came out and did that job and told him we would do it for free. He insisted on paying us $200 and then upped his one-star Yelp rating to four stars—even though I never asked him to do that. Four out of our last 10 customers mentioned this and were quite impressed.
Today our business and our online presence are thriving. We have a toll-free number, but 55 percent of our business is booked online. When you search "Seattle house painting," our site is No. 2 on Google Places and appears on the second page of results. We turned it around, and now our online reputation matches the business that we provide.
First Person
Company: Voice123.com, an online agency for voiceover talent
Source: Steven Lowell, communications manager
Problem: A new business model incited irate customers to create a slew of negative online content, which dominated the brand's image.
Solution: Creating positive online content, including tools and industry information, to drive up SEO and reclaim lost customers
Until 2007, Voice123.com had 4,000 subscribers who paid $295 per year for voiceover job listings. The problem was that the vast majority of these subscribers were not qualified for the positions they were applying for. As a result, casting directors would get an average of 400 to 500 responses for each job posting, and the majority would not be viable candidates.
Then in 2007, we changed the format. Software automatically matched talent with jobs and generated 10 to 15 candidates who were sent to the casting directors. These individuals were all excellent possibilities; but now, not everyone could apply for every job.
There was a huge uproar from our customers. Our forums exploded with negative comments. There were a small number of highly qualified professionals who figured out how to use the site and benefited from the new software, but they were not commenting on the forums. Other forums had similar comments, and some members started blogs to bash our site.
All this really hurt our online presence, as Google searches were dominated by these negative statements. Our subscriber based dropped from 4,000 to 3,000, while our competitors thrived.
Turning it around has been a four-year process of creating positive content to compete with the negative feedback. I started with TheVoiceoverGuide.com, a blog with industry advice as well as tips on how to successfully use Voice123.com to get work. Our other blog, VoiceTheDream.com, has 50,000 subscribers and frequently features Voice123.com success stories. Each Friday, I host a webinar on how to use our site. We further reach out to customers and clients through email, Facebook and comments on Yahoo Answers.
Today we have 4,100 subscribers. While the past couple of years have set us back because competitors continued to grow, the subscribers we do have are much more qualified than before. Just two weeks ago, I did a Google search and TheVoiceoverGuide.com came up higher than our competitor for the first time. That was so great.
First Person
Company: Dell, consumer technology company
Source: Lionel Menchaca, chief blogger
Problem: Blogs and comments about poor customer service dominated the company's online image.
Solution: Reaching out to customers directly through the blogosphere and Twitter, and by inviting social-media users to Dell headquarters to interact with executives
In 2005 there was a lot of very negative information about Dell on the Internet; people were fed up with our customer service and aired their grievances on forums and blogs. There was a fundamental problem with our approach, and Michael Dell suggested our customer service folks connect directly with these clients.
We used sites like Technorati to find out who was talking about us, and we contacted them directly to ask how we could help resolve their problems. The next step was to start a blog, Direct2Dell. Right off the bat, each blogger wrote with his or her name and photo attached so customers knew they were hearing from real people. It was also very important that we set a tone of humility, that we knew we'd made mistakes and we needed customers' input to improve. When we started this initiative, almost half of the content online about Dell was negative. Within a couple of months, that figure dropped to 20 percent.
Today, we manage a lot of our customer service through our Twitter accounts, of which there are several dozen. Again, each account is attached to a person. For example, I tweet at @LionelatDell, which allows people to communicate with me directly and makes it clear that I am not just an anonymous corporate spokesperson.
The company has also hosted Customer Advisory Panels, in which customers with social media presence are invited to the company's Round Rock, Texas, headquarters to interact with executives. Both Dell critics and fans are invited and then asked to share feedback and become part of an online community.
All of this activity has helped us correct our customer service, and our online image has improved tremendously. The key is to go where the customers are, and to listen to what they're saying.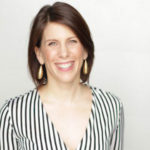 Emma Johnson is a business journalist, gender-equality activist, and founder of the world's largest community of single moms, WealthySingleMommy.com. Emma and her best-selling book, The Kickass Single Mom, and her organization, Moms for Shared Parenting, have been featured in hundreds of national and international media outlets.