Real estate can be a great investment and good deals may tempt you into moving into a new home, but how do you know when it's the right time for you to buy? If the housing bubble of years past taught us anything, we learned to only buy what we can afford. Here are a couple factors to consider:
Can you afford it? The Federal Housing Association (FHA) looks for a maximum debt-to-income ratio of 43 percent—that's all your regular bills plus the mortgage payment. Among the home loan options available that require a minimal down payment, FHA loans are the most popular. In fact, the FHA loan is the most flexible type of home mortgage loan to qualify for. The FHA offers these tips to prequalify for its loans:
Steady employment history, at least two years with the same employer.
Consistent or increasing income over the past two years.
Credit report should be in good standing with less than two thirty day late payments in the past two years.
Any bankruptcy on record must be at least two years old with good credit for the two consecutive years.
Any foreclosure must be at least three years old with good credit for the past three years.
Mortgage payment qualified for must be approximately 30 percent of your total monthly gross income.
If you can answer YES to these statements you should have no problem qualifying for an FHA home mortgage loan.
Financial expert Dave Ramsey suggests a more conservative approach: Pay cash. But that can be a lofty goal. If that's not an option, Ramsey says, "Buy a home with a down payment of at least 10 percent on a 15-year (or less) fixed-rate mortgage. Limit your monthly payment to 25 percent or less of your monthly take-home pay."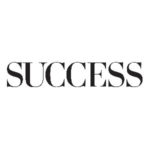 SUCCESS is your guide for personal and professional development through inspiration, motivation and training.