How the Pursuit of Lifelong Goals Can Change Your Life
As we floated in the Pacific Ocean, I faced the shore, and my surfing instructor, Rocky Canon, faced the water, watching the waves. When he spotted a good one, he swam from the front of my board to the back of it and gently shoved me forward.
"Paddle!" he shouted. "Paddle! Paddle!"
The wave reached me, and its force lifted the back of my board. Canon hollered at me to arch my back. That was my cue to begin the four-step process to stand up, which we had practiced on the beach. This was my first time doing it in the water. I turned it into a three-step process, but whatever, soon enough my feet pushed into the board and my hands touched it for balance. I lifted my fingers off the board, almost fell, and touched the board again to steady myself. I lifted once more, almost fell again, touched the board again and finally let go for good.
Holding a deep squat, I pointed my left hand toward shore and my right hand toward the ocean. I waited for the wave to hit me and cause me to lose my balance and crash into the ocean. It didn't. I waited for the board to pitch awkwardly and cause me to lose my balance and crash into the ocean. It didn't. I waited to lose my balance for no reason and crash into the ocean. I didn't.
Six, eight, 10 seconds went by.
"I'm surfing my first wave," I realized. "I'M SURFING MY FIR—"
SPLASH!
I landed on my back in the Pacific Ocean. The salt tasted delicious. As I paddled to Canon, my mouth spewed 1,000 words a minute, my teeth shined 1,000 watts, my heart pounded 1,000 beats. He smiled at my joy.
After my lesson, I floated across the parking lot at Turtle Bay Resort on Hawaii's North Shore, world renowned for surfing. In two days, I rode two dozen waves and crashed pathetically only a time or two. Five, tops. I had chickened out five years ago in my first opportunity to surf—in my defense, it was an adventure weekend and I chose a different adventure, in my not-defense, it was because I was scared. Ever since, I had wanted to redeem that cowardice and check surfing off my bucket list.
Even better than checking surfing off my bucket list was where I checked it off: Hawaii.
My 50th U.S. state to visit—a lifelong goal, reached.
* * *
I've never been good at setting goals. Early in my career, when they were set for me, I did not take them seriously, because my bosses controlled whether I reached them. When I went out on my own as a freelancer, I had not established the skills necessary to identify relevant goals, never mind reach them. Most of my attempts at goal-setting as a solopreneur have been half-hearted, both in the setting and the pursuit of them.
But I have been working on the goal of visiting all 50 states since I conceived of it as a child, even occasionally going to childish lengths to pursue it. One Saturday in the 2000s, I was covering a NASCAR race in Kansas City, Kansas. By "covering" I mean, well, not covering. I showed up but didn't have to write. During the race, I drove north, crossed the border from Kansas (state No. 30 for me) into Nebraska (31), stopped at the first restaurant, ate lunch, and drove back.
That counts under my personal rules for what constitutes a state visit: 1) if I eat; 2) if I go to the bathroom; 3) if I buy something; 4) if I drive all the way across. A layover at the airport does not count, even if I do Nos. 1, 2 and 3. I must leave the airport.
The states piled up as I traveled regularly for work. But the 50-state goal teased me, mocked me, revealed things about me that I'd rather keep hidden. When I passed a state's "Welcome To" sign, self-doubt rode shotgun like an ugly co-pilot.
After I got laid off from Sporting News in 2013, I couldn't see a path between having been to 42 states and getting to 50. My co-pilot sneered at me: Other people—successful people, rich people—travel widely. Not people like you. You'll never finish that, why bother trying?
I stopped listening to those lies after I checked off Alaska.
* * *
In 2016, I decided I wanted to go, both to make it my 44th state and just to go, because it's Alaska. The only way I could afford it was if I landed an assignment with a publication that covered expenses. I cooked up a pitch, sold it to ESPN.com and bought a ticket. That's a 13-word summary of a process that took months, including hours of research, a dozen emails, numerous phone conversations, and so on.
My first day there, the temperature dropped to negative 40. As in 120 degrees colder than 80.
Whose dumb idea was it to go to 50 states anyway?
I put on every piece of cold weather gear I had (wool socks, boots, gloves, long johns, jeans, insulated sweatpants, two sweatshirts, winter jacket, winter hat, balaclava), borrowed more (a full snowmobile suit), and stepped outside.
For the first and still only time in my life, I could feel my eyeballs. I swear the liquid in them was freezing.
And yet I couldn't stop smiling. What was I doing outside in negative 40? And why was I enjoying it?
It's because I was having an epiphany: The 50-state goal had caused me to lose my mind. Better yet, I had figured out a way to reach my goal.
Pre-Alaska, I never used geography as a way to brainstorm. Post-Alaska, I do it all the time. To borrow language from James Clear, author of Atomic Habits, I set up and followed a system. I made a list of states I had not been to. I conceived, pitched and sold story ideas that would require me to visit those states.
The "not visited" list got smaller and smaller, and that's when my 50-state goal changed my life.
* * *
I checked Utah (46) off my list by profiling Kitty Calhoun, a world-class climbing guide. Under her tutelage, I shimmied 100 feet straight up a sheer rock face in Indian Creek, which is to rock climbing what the North Shore is to surfing.
Calhoun has led climbs all over the world for decades, with many first and last ascents. As we waited for dinner after two days of backcountry adventure, she asked me, "Do you ever feel guilty about how your life turned out?"
The question lingered with me long after I returned home. In my quest to visit all 50 states, I met amazing people, ate amazing food, absorbed amazing views and went on amazing adventures. And yet something was missing. The life experiences that resulted from pursuing that goal showered me in blessings so abundant I had to ask myself, "to what end?"
This is the part of the Will Ferrell comedy where our boyish hero grows by way of a personal revelation: Visiting states just to say I did was selfish at best and meaningless at worst. I resolved from then on to change.
I would share the rest of my journeys, to states new and old, with people I love and to experience a wide-ranging life. I brought my wife along. I brought my friends. We experienced America together. Instead of silly road trips to use the bathroom or buy a trinket, I had life-enriching adventures. I went dog mushing, ice climbing, sandboarding, snowboarding, stand-up paddleboarding and more. I don't want to brag, but in Hawaii alone, I ended up with cuts and bruises on three limbs and my rib cage.
Pro tip: When you crash a bike, don't land on a rock. It wasn't much of a crash, but it was a heck of a rock.
* * *
A friend of mine was thrilled to see me get to my 50th state, but he was bummed it was Hawaii. He thought it would be funny if state No. 50 was North Dakota. He imagined an epic final scene in which I trudged across the state line in a cold and bitter rainstorm. The Fargo-Moorhead Convention and Visitors Bureau loves this idea. It created the "Best for Last" club, whose sole membership requirements are that you've been to all 50 states and North Dakota was last. The Best for Last club claims 2,600 members, ages 9 to 99.
Anyway, North Dakota was my 47th state, and I did indeed get caught in a cold and bitter rainstorm. But I'm not going to tell that story. Also in North Dakota: A friend got thrown off a horse and landed on his face. I'm not going to tell that story, either.
The North Dakota story I'm going to share is about food, because I can't tell my 50-state story without talking about food. Early in my life, I followed a strict diet: I ate strictly cheeseburgers and pizza. That is, until I had a food awakening at a chain restaurant in Orlando. My chicken breast and broccoli were inedible, not so much because they were bad (though they were) or had the consistency of rubber (though they did) but because they were boring. I vowed to never eat at another chain restaurant and to try as many new dishes as I could.
I love trying regional specialties, particularly when I don't know what it is. I asked my waitress near Bismarck, "what's the most North Dakota thing on your menu?" She said "fleischkuekle" and described it like a hamburger cooked inside a donut, which is 1 million percent in my wheelhouse. Alas, I've never ordered anything that sounded better and tasted worse. It was a bad hamburger inside a bad donut. But at least I can say I've tried it.
* * *
When I got back from Hawaii, I felt like the dog who caught the car. Now what? What should my next goal be? A friend suggested I should try to go to every country in the world. I don't think I'm telling a self-defeating lie when I say that's not a realistic goal. Besides, I don't want to do that. Screw Norway.
I'm trying to work up the guts to set "go to every continent" as a goal. It's borderline doable, and the more I think about it, the more I want to try. I don't have clients that buy stories outside North America, but this is a good reason to find international publications, which I should have done a long time ago anyway.
I've been to Europe. I've long wanted to visit Asia and Africa, because they are far away and different. Australia would be great, too—I could jump over to New Zealand and see all of the Lord of the Rings filming locations. I would love to stroll into a South American restaurante and order something that I have no idea what it is, take a bite and have fire shoot out my ears.
I wonder if it will be colder than negative 40 in Antarctica.
I hope so.



This article originally appeared in the July/August 2020 issue of SUCCESS magazine.
Photo by 3emka4 /Twenty20.com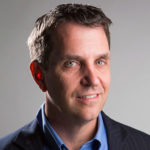 Matt Crossman is a writer based in St. Louis. He writes about sports, travel, adventure and professional development. Email him at [email protected].