The Biggest Pitch Mistakes Entrepreneurs Make
Whether or not you find yourself pitching in front of SUCCESS.com's Shelby Skrhak and Shark Tank's Daymond John this Tuesday in Dallas, here's some advice straight from the Shark himself.
"Number one, Be very passionate in the pitch because energy is contagious," John tells SUCCESS. "Number two, be yourself. Talk about your flaws and talk about your strengths. Don't go out there thinking that people expect you to be perfect. Nobody believes somebody who is too good or too perfect."
Skrhak, director of digital content and social media, will join John for the third annual Miller Lite Tap the Future pitch competition on Tuesday, July 14 at the Dallas City Performance Hall. This is SUCCESS' second year to participate in the contest.
Three lucky audience members will be randomly selected to pitch their business on the spot, so get your pitch ready. Daymond and the panel of judges will provide their expert advice to help take your pitch and your business to the next level. The best of the three will be awarded a $500 American Express gift card.
Five semifinalists from Texas and the surrounding states will pitch in front of a live audience to win money for their small businesses. The entrepreneurs will be evaluated and receive feedback from some of the sharpest business minds in the country, including lead judge Daymond John from ABC's "Shark Tank." The semifinalist who comes out on top will receive $20,000 and advance to the national finals where they will compete for a grand prize of $200,000.
Joining "The Shark" and Skrhak on the judging panel will be Sulaiman "Su" Sanni and Ben Lamson, co-owners of WeDidIt, a tech company that helps nonprofits raise money and reach new donors through web, mobile and analytics. Sanni and Lamson are also past recipients of a MillerCoors business grant.
"Miller Lite was built from the entrepreneurial spirit and passion of Frederick Miller, in turn, we look to help today's entrepreneurs stay true to themselves and keep their passions alive," said Steve Canal, MillerCoors manager of community affairs. "Passion is at the root of what makes a business successful and the pitch is where we get to see that come through. We celebrate entrepreneurship and hope to continue serving our communities by being a resource for small business owners on their paths to success."
"The Miller Lite Tap the Future program is a great learning experience for the contestants where they practice the art of pitching to an investor, networking and putting together a solid business plan," John says. "It's also a great launching pad for the winning businesses, as the grants are given free and clear. Miller Lite takes no equity from the companies, which is a big deal for entrepreneurs. I look forward to seeing the semifinalists on the tour."
The event will be hosted by Kenny Burns, senior vice president of marketing for Revolt TV, author of "The Dream is Real" and founder of the lifestyle, online magazine studio43.com.
Event Details:
Where: Dallas City Performance Hall, 2520 Flora Street, Dallas, TX 75201
When: July 14, 2015
• 7:00 p.m.: Doors open to the public
• 7:30 p.m.: Teams present pitches
The event is open to consumers 21 and older who R.S.V.P. at www.MLTapTheFuture.com. Attendees will have the opportunity to mingle and network, and three randomly selected entrepreneurs will get the chance to deliver a one-minute business pitch and receive valuable feedback from the panel of experts. The best impromptu pitch will win a $500 prize.
Miller Lite will host five additional live pitch events in Atlanta, Detroit, Los Angeles, Miami and Philadelphia. The winners from each market will present before a national panel of judges in September and one team will win the grand prize of $200,000.
To RSVP and for official rules and information, visit www.MLTaptheFuture.com.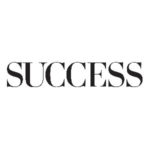 SUCCESS is your guide for personal and professional development through inspiration, motivation and training.