Home-based staffs slash the overhead of real estate for businesses. Workers benefit, too, eliminating their dress codes and commutes while enjoying schedule flexibility to, say, see a child's school play, visit the dentist or… hey, whatever they do behind closed doors is their business, right? Research indicates workers are happier with integrated personal and professional lives, and a happy workplace attracts and retains top-tier personnel.
But creating an effective virtual work environment takes more than buying everyone a laptop and jumping on weekly conference calls, says David Strom, founding editor in chief of Network Computing magazine and former editorial head of DigitalLanding.com and TomsHardware.com. "It requires hiring people you trust, motivating them and communicating with them," Strom says. "Good, affordable technology makes this easy.… Never buy technology that costs a lot. It becomes outdated quickly."
The following can help your company be a "virtual" success.
Hardware
These days, you need laptop or desktop computers only when extensive typing, designing, or heavy-duty software or hardware is involved, say Strom and Andy Abramson, an expert in remote communications technology who blogs at VoIP Watch. Otherwise, smartphones and tablets are the go-to choices.
Employees who must be nimble in the field—salespeople tweaking rush orders, for instance—require mobile phones, and the price gap between smartphones and their no-IQ counterparts is narrowing. An Apple iPhone, a Google Android or a Windows Phone will run about $100 monthly for service plans.
In addition to offering access to photos of adorable kittens—ahem, and training videos—from the web, these phones have email, texting and GPS functions; apps do everything from scanning business cards to automating conference calls. "There is an app now for everything a businessperson might need," Abramson says. He's a fan of CloudOn, a free app that transfers the entire Microsoft Office Suite from his main computer to his tablet.
Abramson and Strom agree everyone needs a tablet and portable keyboard to avoid lugging a 5-pound computer. Why? Larger screen display than smartphones and easier information input during client interactions. Of course, projecting a cutting-edge image with a tablet doesn't hurt, either!
For less than $400, iPad (1.4 pounds), iPad Mini (under 11 ounces) and Kindle Fire (14.6 ounces) tablets allow workers to easily tote communication tools, research and documents. Microsoft 8 Surface (2 pounds) starts around $900 but runs Windows 8 Professional software and has no limitations on software. Of course, before adding byte-hogging programs to any device, be sure it has adequate processing speed and storage capacity. SUCCESS technology expert Tim Gideon recommends checking PCMag.com, TheVerge.com and CNET.com for product guidance.
Communications
From calling to messaging to meeting, technology keeps virtual offices connected.
A part of everyday life in the sci-fi future, video-calling sneaked into the mainstream with little fanfare. Skype features videoconferencing, where virtual colleagues visit face to face (but miles apart), view each other's computer desktops, and record the sessions for future reference. Workers also appreciate its instant messaging, which lets them communicate quickly on everything from project assistance to status updates.
Computer-to-computer Skyping is free. Upgrades, such as video-chatting with a land line or cellphone from your computer, are $2.99 to $13.99 monthly.
Skype's strengths are phone calls and simple group conferencing. For heavier lifting, consider GoToMeeting ($49/month for up to 25 attendees), MeetingBurner (free to $99.95/month) and WebEx (free to $89/month). These robust programs allow mouse- and keyboard-sharing to alter data on each other's computers, which is handy for demonstrations, and webinar creation. To help you decide, check reviews on CNET.com, PCMag.com and TheVerge.com.
Yammer is a desktop service replacing the office bulletin board. Think of it as a private social media hub where workers can post updates on their whereabouts ("Onsite at the client" or "At doctor until noon, will respond after"). Team members use it to collaborate and riff on ideas—or simply exchange news with officemates, much like a private Twitter or Facebook exchange.
Basic Yammer is free; it's $8/month per user for a package that allows staff to seamlessly collaborate, communicate and access company information regardless of location.
The free Google Voice service can replace company-issued cellphones, Strom says. Google Voice issues a phone number, and calls to it can be directed to other lines as needed and at easily changed times. For example, if employees rotate phone coverage during the day, a Google Voice number can be programmed to ring at various employees' personal phones as scheduled. "Employees don't have to give out personal phone numbers, and you don't have to mess with complicated forwarding rules," Strom says. Voicemail goes to one location.
Cloud Storage and Collaboration
Google Docs, Dropbox, Microsoft Office 365, Box.com, Apple's iCloud and SkyDrive are document-sharing and -storage options based in the cloud, meaning data resides on remote, not local, servers. The gist is that large files—spreadsheets, images, anything—can be dragged and dropped into a single location where colleagues, clients or vendors can view, edit and/or save. Files can be accessed anytime, anyplace, with any device, by recipients who've been granted access. Multiple people can view one document simultaneously. "You can share huge files quickly and easily and don't have to worry about backup," Strom says.
Google Docs is free. Dropbox is free for the first 18 gigabytes per month of storage used, but lots of savvy folks happily pay for ether real estate—$9.99 to $49.99/month to $499/year (for multiple users) up to 500 GB. Microsoft Office 365 costs $6/month per employee (up to 25 people). Box.com is free for basic packages for individuals; it's $15 and up per user per month for groups of three or more people using more than 50 GB per month of storage. Apple's iCloud is free for up to 5 GB, then $20 to $100 a year, depending on capacity. SkyDrive is free for up to 7 GB and $10 to $50 a year for more storage.
At first, you can probably get by with the freebies, but depending on the type or size of your business, you might need more storage or a more sophisticated collaboration tool. (Lesonsky's three-person company uses free and paid Microsoft Office 365 services.)
Project Management
Online project management systems are crucial for virtual collaboration. Programs include Clarizen ($24.95/month per user), Zoho Projects (free to $35/month per user) and Basecamp ($1 to $5/day per user). All three help with scheduling as well as sharing, organizing and modifying documents; they offer free test drives.
To stay organized, Natalie Harper of Alberta, Canada-based Harper PR uses Asana (free for up to 30 members, then $100/month to $800/month). Its streamlined task-list organizer "ensures I'm not dropping the ball.… I've recently hired my first employee, who also works from home. I've added her to Asana so we can collaborate and keep on-task with nearly a dozen projects at any time."
Accounting
Rev up accounting efficiency with a cloud-based system. "Now that I'm using FreshBooks (free to $39.95/month) for my time-tracking, accounting and invoicing, I can do everything easily online," Harper says.
Other cloud-based expense management programs include ExpenseCloud (free to $399/month), ExpenseWatch (starts at $16/month per user), Invoicera ($19.95-$99.95/month) and Sage One ($29/month). The latter two also help you invoice and track payments.
Emma Johnson and Rieva Lesonsky are SUCCESS contributing editors. Johnson wrote "Win the SEO Game" in April and creates the "How To" department in each issue. Lesonsky, CEO of GrowBiz Media and SmallBizDaily.com, covered sales and marketing tools in May.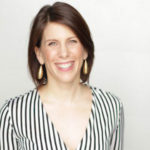 Emma Johnson is a business journalist, gender-equality activist, and founder of the world's largest community of single moms, WealthySingleMommy.com. Emma and her best-selling book, The Kickass Single Mom, and her organization, Moms for Shared Parenting, have been featured in hundreds of national and international media outlets.