Take Back Your Life, One Weekend at a Time
We're well into 2017 now and if you haven't thought about your goals and aspirations for the year, it's about time. Maybe you'd like to finally join that gym down the street, schedule in time each day to meditate or take on a new creative project.
Related: 4 Tips for Setting Powerful Goals
When you think about typical resolutions, you might notice a trend. Most of the time, we focus on personal development that happens in our free time, outside of the workweek. Often this make it harder. After all, hitting the gym after a long day at work is sometimes the last thing we want to do.
So we'd like to introduce a simpler approach: This year, commit to taking back your weekends. Make your free time work for you. When you feel that sense of balance, you'll feel less burned out and more committed to your personal happiness.
Related: 8 Little Habits That Will Instantly Make You Happier
To help you improve your work-life balance, flip through this "Weekender" calendar—it's packed full of uplifting quotes and tips for taking back your weekends and making your year a happy and prosperous one. Ready?
SOURCE: PENS.COM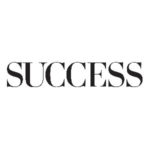 SUCCESS is your guide for personal and professional development through inspiration, motivation and training.