Stop Feeling Guilty About Work-Life Balance
Work-life balance is one of the hottest issues of our day. Sheryl Sandberg's 2013 best-seller Lean In invigorated the discussion, and a slew of recent surveys prove it's top of mind for many people. Pew found that more than half of working parents say they struggle with balancing home and career. In fact, the survey found that 23 percent of working moms and 46 percent of working dads say they spend too little time with their children.
Related: Dads Struggle With Work-Life Balance, Too
Full disclosure: I write about the intersection of family and career for publications such as this one and my own outlets: the blog for professional single moms WealthySingleMommy.com, and the award-winning podcast Like a Mother: For Moms Who Think.
Finding time for family, however you define it, is by far one of the biggest challenges I see in my work. But my years of research have led me to believe that it is less about finding more time than it is about managing the time you do have. Here are my tips for making the most of time with those you love best:
• Kill the guilt.
Despite all of the stress and shame about not spending enough time with our kids, we're actually spending way more time with our kids than generations past. A study by the University of California, San Diego, found that before 1995, mothers spent an average of 12 hours a week tending to their children. By 2007 that number rose to 21 hours a week for college-educated women and 16 hours for those with less education. The sum of time dads spent with their kids doubled during those years. Meanwhile, a study published last year in the Journal of Marriage and Family found that the sheer amount of time parents spend with their kids ages 3 to 11 has virtually no relationship to how children turn out and a minimal effect on teens. The quality of time spent with kids, however, did make an important impact.
• Create ritual.
There is a reason we have holidays and traditions that span generations and millennia—these habits and rituals give our lives meaning and connect us to our roots and loved ones. Traditions can also be useful tools in scheduling time together that is not frittered away by homework and electronics. If you have cherished family traditions, invest in making those a central part of your family's weekly routine—maybe Shabbat dinner, Sunday church or a Wednesday potluck supper have been enjoyed for generations in your family. Or invent your own rituals and put energy into making them special. I have been delightfully surprised by what a big deal Movie Night Friday has become at my house. My 6- and 8-year-olds delight in our ritual of eating appetizers such as bacon-wrapped dates, mini-spinach pies, and ants on a log, along with elaborate kiddie cocktails adorned with fruit and tiny umbrellas while we watch Pee-Wee's Big Holiday or Swiss Family Robinson.
• Have fun!
Whether your family includes a spouse, kids, friends, extended family, pets or neighbors, everyone will be nourished and left with fond memories if the vibes are warm, the food is tasty, the conversation meaningful, and the laughter abundant.
Cara P. Lemieux
36; Newtown, Connecticut; single mom of one daughter, age 5
The way I make time for family, both immediate and extended, is by not viewing work and family as distinct compartments of my life. I'm lucky to be part of a technology company that allows remote working and flexible schedules. I can get up early and work for a few hours before I put my daughter on the bus, and she can come give me a kiss in my home office when she gets home, before she goes to play with the babysitter. I bring my daughter (along with one of my sisters) on business trips, and I openly talk to her about work projects, and what I do when she is at school. There are definitely times I wish I could be in two places at once, such as the Valentine's Day party at school and a conference call with my chief technology officer, but I've embraced an I'll-figure-it-out mentality that makes it all possible.
Karan Rhodes
47; Atlanta; married mom of one daughter, age 18
Ever since my husband and I married in 2004, we have a committed date every Friday at 7:30 p.m. We take turns choosing the restaurant or activity, and the coordinator must keep the plan secret until 4:30 p.m. Friday, creating a bit of anticipation and excitement. I can't tell you how often I look at my watch when it is my husband's turn, waiting on that 4:30 call. We've never missed more than three Fridays per year (usually due to business travel), and when that happens, we make it up at 7:30 p.m. on Saturday. This tradition has been nonnegotiable with all other priorities in life because it helps keep romance and communication very high. We share this part of our story with new friends and colleagues soon after meeting them. This shares our values and lets them know upfront how important it is for us to keep it. When people know your priorities, they work themselves around them. I can't tell you how many times we hear people say, "X event is Friday night, but I know that's date night, so can we meet on Saturday?"
Bennie Mayberry
30; Los Angeles; single
Although I don't have kids, keeping up with my dog, new friendships, relationships and my nephews are things I have learned to prioritize as I try to be "Mr. Achieve Everything" in my marketing career, volunteer work and art. This includes scheduling my personal want-to-dos like family dinners, nephews' recitals and dating on my calendar. I treat those time blocks with the same level of non-negotiable importance as client or board meetings. I've learned the more you respect your own time boundaries, the more others respect them, too—and that client or friend is not as likely to throw a fit if you tell him, "No, I can't have that done today." Also, I was stunned to find my jam-packed, social-career-family-volunteering calendar actually had room for a dog when I found myself adopting one who needed a home. We make time for what we want to make time for. Everything else is just an excuse.
Related: 5 Qualities of People Who Use Time Wisely
This article originally appeared in the July 2016 issue of SUCCESS magazine.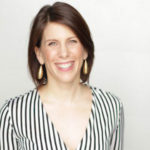 Emma Johnson is a business journalist, gender-equality activist, and founder of the world's largest community of single moms, WealthySingleMommy.com. Emma and her best-selling book, The Kickass Single Mom, and her organization, Moms for Shared Parenting, have been featured in hundreds of national and international media outlets.